Skip to main content
Skip to navigation
Clean Water Applications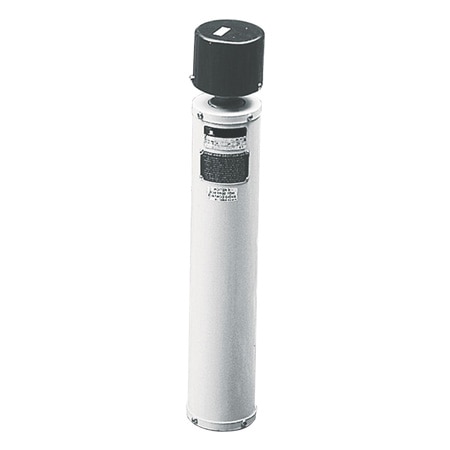 Item# NWH-03-009P-E1/240/3P
Volume discounts available
| Quantity | Price each |
| --- | --- |
| 1-4 | $7,907.90 |
| 5-9 | $7,512.51 |
| 10-24 | $7,354.35 |
| 25-49 | $7,038.03 |
| 50-99 | $6,879.87 |
| 100+ | $6,721.72 |
Added to Your Shopping Cart
Configuration complete.
Please add to cart to keep it or exit the configuration
Failed to Save Configurations, Click on Configure Button Start Again
Lead Time (If not in stock):
6 weeks
3 - 14' ANSI Blind Flange Design
3 - 14' Galvanized Carbon Steel Pipe Body, 150 Lb Construction
6 - 500 kW
240 and 480V, 1 & 3 Phase
NWH-03-009P-E1/240/3P Model Options
View all models
Edit these specs to order a different model. Not all combinations are valid. Options compatible with previous selections will be in bold.
*Highlighted options are not compatible. Please select a different combination.
FEATURES
Terminal Enclosure:
E1 General Purpose is standard. E2 Moisture Resistant/Explosion Resistant, E3 Explosion Resistant or E4 Moisture Resistant Enclosures available.
Flange
: 3 - 14" ANSI B-16.5 Blind Flange with 1/2" thermowell for thermostat bulb and a 1/8" NPT threaded opening for a thermocouple or RTD.
Vessel
: Pipe body and nozzles are galvanized ASTM A53B carbon steel pipe. The end disk is galvanized ASTM A516 Grade 70 carbon steel plate. Provided with thermal insulation and painted sheet metal jacket.
Wiring:
Convenient field wiring terminals are provided for easy installation.
Controls
: Series 3 and 6 stock and assembly stock heaters come equipped with side mounted thermostat. Series 18 and 45 furnished without thermostat.
kW
Volts
Ckt &
Phase
Dimensions (In.)
Model No.
Wt.
(Lbs.)
A
B
C
Series 3 — 3 inch, 150 lb carbon steel vessel — 3 copper elements (45 W/In2)
with side mounted thermostat — 1" NPT pipe inlet and outlet
6
240
1-1
32 15/16
22 1/2
16 1/2
NWH-03-006P-E1/240
70
6
240
1-3
32 15/16
22 1/2
16 1/2
NWH-03-006P-E1/240/3P
70
6
480
1-1
32 15/16
22 1/2
16 1/2
NWH-03-006P-E1/480
70
6
480
1-3
32 15/16
22 1/2
16 1/2
NWH-03-006P-E1/480/3P
70
9
240
1-1
32 15/16
22 1/2
16 1/2
NWH-03-009P-E1/240
70
9
240
1-3
32 15/16
22 1/2
16 1/2
NWH-03-009P-E1/240/3P
70
9
480
1-1
32 15/16
22 1/2
16 1/2
NWH-03-009P-E1/480
70
9
480
1-3
32 15/16
22 1/2
16 1/2
NWH-03-009P-E1/480/3P
70
12
240
1-1
42 15/16
32 1/2
26 1/2
NWH-03-012P-E1/240
80
12
240
1-3
42 15/16
32 1/2
26 1/2
NWH-03-012P-E1/240/3P
80
12
480
1-1
42 15/16
32 1/2
26 1/2
NWH-03-012P-E1/480
80
12
480
1-3
42 15/16
32 1/2
26 1/2
NWH-03-012P-E1/480/3P
80
15
240
1-1
55 15/16
45
39
NWH-03-015P-E1/240
94
15
240
1-3
55 7/16
45
39
NWH-03-015P-E1/240/3P
94
15
480
1-1
55 7/16
45
39
NWH-03-015P-E1/480
94
15
480
1-3
55 7/16
45
39
NWH-03-015P-E1/480/3P
94
18
240
1-1
55 7/16
45
39
NWH-03-018P-E1/240
94
18
240
1-3
55 7/16
45
39
NWH-03-018P-E1/240/3P
94
18
480
1-1
55 7/16
45
39
NWH-03-018P-E1/480
94
18
480
1-3
55 7/16
45
39
NWH-03-018P-E1/480/3P
94
Series 6 — 5 inch, 150 lb carbon steel vessel — 6 copper elements (45 W/In2)
with side mounted thermostat — 2" NPT pipe inlet and outlet
24
240
2-3
41 3/4
30
11 3/8
NWH-06-024P-E1/240
140
24
480
1-3
41 3/4
30
11 3/8
NWH-06-024P-E1/480
140
30
240
2-3
48 3/4
37
14 1/8
NWH-06-030P-E1/240
155
30
480
1-3
48 3/4
37
14 1/8
NWH-06-030P-E1/480
155
40
240
2-3
60 3/4
48 1/2
20 5/8
NWH-06-040P-E1/240
176
40
480
2-3
60 3/4
48 1/2
20 5/8
NWH-06-040P-E1/480
176
50
480
2-3
73 3/4
61 7/8
27 5/16
NWH-06-050P-E1/480
210
60
480
2-3
86 3/4
74 7/8
33 7/8
NWH-06-060P-E1/480
240
Series 18 — 8 inch, 150 lb carbon steel vessel — 18 copper elements (50 W/In2) —
21/2" NPT pipe inlet and outlet
50
240
3-3
45 1/4
24 11/16
27 3/16
NWH-18-050P-E1/240
396
50
480
3-3
45 1/4
24 11/16
27 3/16
NWH-18-050P-E1/480
396
75
240
3-3
53 1/4
32 11/16
29 3/16
NWH-18-075P-E1/240
414
75
480
3-3
53 1/4
32 11/16
29 3/16
NWH-18-075P-E1/480
414
100
240
3-3
60 1/4
39 11/16
36 3/16
NWH-18-100P-E1/240
425
100
480
3-3
60 1/4
39 11/16
36 3/16
NWH-18-100P-E1/480
425
125
240
3-3
67 7/8
47 5/16
43 3/16
NWH-18-125P-E1/240
470
125
480
3-3
67 7/8
47 5/16
43 13/16
NWH-18-125P-E1/480
470
150
240
3-3
77 3/8
56 13/16
53 5/16
NWH-18-150P-E1/240
535
150
480
3-3
77 3/8
56 13/16
53 5/16
NWH-18-150P-E1/480
535
175
240
3-3
86 3/8
65 13/16
62 5/16
NWH-18-175P-E1/240
625
175
480
3-3
86 3/8
65 13/16
62 5/16
NWH-18-175P-E1/480
625
200
240
3-3
96 3/8
75 13/16
72 5/16
NWH-18-200P-E1/240
705
200
480
3-3
96 3/8
75 13/16
72 5/16
NWH-18-200P-E1/480
705
Series 45 — 14 inch, 150 lb carbon steel vessel — 45 copper elements (50 W/In2) —
6" flanged pipe inlet and outlet
250
480
3-3
68 1/2
49 11/16
59 3/16
NWH-45-250P-E1/480
830
300
480
3-3
76
57 3/16
66 11/16
NWH-45-300P-E1/480
960
350
480
3-3
83 1/2
64 11/16
74 3/16
NWH-45-350P-E1/480
1,090
400
480
3-3
91
72 3/16
81 11/16
NWH-45-400P-E1/480
1,220
450
480
3-3
98 1/2
79 11/16
89 3/16
NWH-45-450P-E1/480
1,350
500
480
3-3
106
87 3/16
96 11/16
NWH-45-500P-E1/480
1,480