text.skipToContent
text.skipToNavigation
Configure Product
Saved Configuration
View Configuration
Terms and Conditions
Saved Addresses
Something went wrong
Your card information was not accepted. Please contact the issuing bank for details.
Payment submission timed out. The server might be busy.
There was an error processing your request.
Please verify there are no missing or invalid fields.
Please enter a card number
Please select a card type
Please enter a value for this field
Please enter an expiry month
Please enter an expiry year
Please enter an issue number
Please enter a start month
Please enter a start year
The card number is not valid
The card type is not supported
The card verification code is not valid
The expiry month is not valid
The expiry year is not valid
The issue number is not valid
The start month is not valid
The start year is not valid
This field is required
Errors were found with the address you provided. Please verify your address.
Date should be in MM/DD/YYYY format
Please enter valid values
Please enter future date
Please enter the shipping date
Shipment date is updated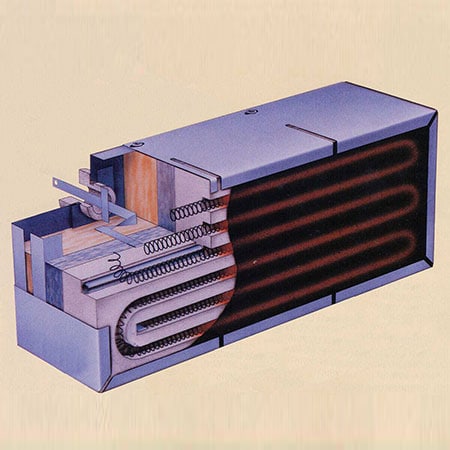 QF SERIES INFRARED PANEL HEATERS
Item# QF-061210
870°C (1600°F) Maximum Operating Temperature
Black Quartz Ceramic Cloth Face
Output Wavelength Between 2.5 and 6 Microns
No External Reflectors Required
Power
Supply Voltage
Supply Voltage Type
Housing Material
Power Density
Features
Added to Your Shopping Cart
Configuration complete.
Please add to cart to keep it or exit the configuration
Failed to Save Configurations, Click on Configure Button Start Again
Lead Time ( If not in Stock):
5 weeks
Product Specs
Maximum Operating Temperature

870°C (1600°F)

Other Features

Black Quartz Ceramic Cloth Face

Output Wavelength

2.5 to 6 microns
OMEGALUX™ QF Series heaters are very popular infrared panel heaters used in a wide variety of applications. The QF series panel heaters' radiant surface is constructed through a patented process using bonded high temperature cloth quartz. A black coating is applied to the face of the heater for greater emissivity. A 2.5 cm (1") thick ceramic fiber refractory board is grooved out to support the precision resistance coils.
The resistance coil is then housed into the grooved-out refractory board. A layer of durable, high temperature, cement is used to bond the quartz face to the resistance coils as well as to the refractory coil support. The resistance coils used are an iron/chromium/aluminum alloy which can operate up to 1315°C (2400°F). These are then welded to stainless terminals which are routed to the back of the heater for external electrical connections. The welding insures the best possible electrical path. By changing to stainless buss bars and terminals, the conductivity is increased, insuring less heat buildup in the terminals. The heater board is then backed up by a high temperature insulation to prevent back heat loss. Finally, this is all packaged in a sturdy aluminized steel frame.
Note
: QF series heaters are intended for "radiant" heat. Never let material to be heated come into direct contact with the face of the heater. It is recommended that overtemperature control be used to prevent overheating.
CAUTION AND WARNING!
Fire and electrical shock may result if products are used improperly or installed or used by non-qualified personnel.
Width
cm (in.)
Length
cm (in.)
Wattage
Voltage
Phase
Without Thermowell
Model No.
With Thermowell
Model No.
Weight
kg (lb)
10 W/in2
15 (6)
30 (12)
720
120
1
QF-061210
QF-061210-T
1.4 (3)
15 (6)
46 (18)
1080
120/240
1
QF-061810
QF-061810-T
2.0 (4.5)
15 (6)
61 (24)
1440
120/240
1
QF-062410
QF-062410-T
2.7 (6)
15 (6)
76 (30)
1800
120/240
1
QF-063010
QF-063010-T
3.4 (7.5)
15 (6)
91 (36)
2160
240/480
1
QF-063610
QF-063610-T
4.1(9)
15 (6)
122 (48)
2880
240/480
1
QF-064810
QF-064810-T
5.0 (11)
30 (12)
30 (12)
1440
240
1
QF-121210
QF-121210-T
2.7 (6)
30 (12)
46 (18)
2160
240/480
1
QF-121810
QF-121810-T
3.9 (8.5)
30 (12)
61 (24)
2880
240/480
1
QF-122410
QF-122410-T
5.0 (11)
30 (12)
76 (30)
3600
240/480
1
QF-123010
QF-123010-T
6.1 (13.5)
30 (12)
91 (36)
4320
240/480
1
QF-123610
QF-123610-T
6.8 (15)
30 (12)
122 (48)
5760
240/480
1
QF-124810
QF-124810-T
9.1 (20)
30 (12)
152 (60)
7200
240 or 480
3
QF-126010/*
QF-126010/*-T
11.8 (26)
30 (12)
183 (72)
8640
240 or 480
3
QF-127210/*
QF-127210/*-T
14.5 (32)
41 (16)
41 (16)
2560
240/480
1
QF-161610
QF-161610-T
4.5 (10)
61 (24)
61 (24)
5760
240 or 480
Dual
QF-242410/*
QF-242410/*-T
9.1 (20)
15 W/in2
15 (6)
30 (12)
1080
120/240
1
QF-061215
QF-061215-T
1.4 (3)
15 (6)
46 (18)
1620
120/240
1
QF-061815
QF-061815-T
2.0 (4.5)
15 (6)
61 (24)
2160
240/480
1
QF-062415
QF-062415-T
2.7 (6)
15 (6)
76 (30)
2700
240/480
1
QF-063015
QF-063015-T
3.4 (7.5)
15 (6)
91 (36)
3240
240/480
1
QF-063615
QF-063615-T
4.1(9)
15 (6)
122 (48)
4320
240/480
1
QF-064815
QF-064815-T
5.0 (11)
30 (12)
30 (12)
2160
240/480
1
QF-121215
QF-121215-T
2.7 (6)
30 (12)
46 (18)
3240
240/480
1
QF-121815
QF-121815-T
3.9 (8.5)
30 (12)
61 (24)
4320
240/480
1
QF-122415
QF-122415-T
5.0 (11)
30 (12)
76 (30)
5400
240/480
1
QF-123015
QF-123015-T
6.1 (13.5)
30 (12)
91 (36)
6480
240
3
QF-123615/
QF-123615/-T
6.8 (15)
30 (12)
122 (48)
8640
240 or 480
3
QF-124815/*
QF-124815/*-T
9.1 (20)
30 (12)
152 (60)
10800
240 or 480
3
QF-126015/*
QF-126015/*-T
11.8 (26)
30 (12)
183 (72)
12960
240 or 480
3
QF-127215/*
QF-127215/*-T
14.5 (32)
41 (16)
41 (16)
3840
240/480
1
QF-161615
QF-161615-T
4.5 (10)
41 (16)
61 (24)
5760
240 or 480
Dual
QF-162415/*
QF-162415/*-T
6.6 (14.5)
61 (24)
61 (24)
8640
480
Dual
QF-242415/480
QF-242415/480-T
9.1 (20)
20 W/in2
15 (6)
30 (12)
1440
240
1
QF-061220
QF-061220-T
1.4 (3)
15 (6)
46 (18)
2160
240/480
1
QF-061820
QF-061820-T
2.0 (4.5)
15 (6)
61 (24)
2880
240/480
1
QF-062420
QF-062420-T
2.7 (6)
15 (6)
76 (30)
3600
240/480
1
QF-063020
QF-063020-T
3.4 (7.5)
15 (6)
91 (36)
4320
240/480
1
QF-063620
QF-063620-T
4.1(9)
15 (6)
122 (48)
5760
240/480
1
QF-064820
QF-064820-T
5.0 (11)
30 (12)
30 (12)
2880
240/480
1
QF-121220
QF-121220-T
2.7 (6)
30 (12)
46 (18)
4320
240/480
1
QF-121820
QF-121820-T
3.9 (8.5)
30 (12)
61 (24)
5760
240/480
1
QF-122420
QF-122420-T
5.0 (11)
30 (12)
76 (30)
7200
240 or 480
3
QF-123020/*
QF-123020/*-T
6.1 (13.5)
30 (12)
91 (36)
8640
240 or 480
3
QF-123620/*
QF-123620/*-T
6.8 (15)
30 (12)
122 (48)
11520
240 or 480
3
QF-124820/*
QF-124820/*-T
9.1 (20)
30 (12)
152 (60)
14400
240 or 480
3
QF-126020/*
QF-126020/*-T
11.8 (26)
30 (12)
183 (72)
17280
240 or 480
3
QF-127220/*
QF-127220/*-T
14.5 (32)
41 (16)
41 (16)
5120
240 or 480
Dual
QF-161620/*
QF-161620/*-T
4.5 (10)
41 (16)
61 (24)
7680
480
Dual
QF-162420/480
QF-162420/480-T
6.6 (14.5)
61 (24)
61 (24)
11520
480
Dual
QF-242420/480
QF-242420/480-T
9.1 (20)
25 W/in2
15 (6)
30 (12)
1800
120/240
1
QF-061225
QF-061225-T
1.4 (3)
15 (6)
46 (18)
2700
240/480
1
QF-061825
QF-061825-T
2.0 (4.5)
15 (6)
61 (24)
3600
240/480
1
QF-062425
QF-062425-T
2.7 (6)
15 (6)
76 (30)
4500
240/480
1
QF-063025
QF-063025-T
3.4 (7.5)
15 (6)
91 (36)
5400
240/480
1
QF-063625
QF-063625-T
4.1(9)
15 (6)
122 (48)
7200
240/480
1
QF-064825
QF-064825-T
5.0 (11)
30 (12)
30 (12)
3600
240/480
1
QF-121225
QF-121225-T
2.7 (6)
30 (12)
46 (18)
5400
240/480
1
QF-121825
QF-121825-T
3.9 (8.5)
30 (12)
61 (24)
7200
240 or 480
3
QF-122425/*
QF-122425/*-T
5.0 (11)
30 (12)
76 (30)
9000
240 or 480
3
QF-123025/*
QF-123025/*-T
6.1 (13.5)
30 (12)
91 (36)
10800
240 or 480
3
QF-123625/*
QF-123625/*-T
6.8 (15)
30 (12)
122 (48)
14400
240 or 480
3
QF-124825/*
QF-124825/*-T
9.1 (20)
30 (12)
152 (60)
18000
240 or 480
3
QF-126025/*
QF-126025/*-T
11.8 (26)
30 (12)
183 (72)
21600
240 or 480
3
QF-127225/*†
QF-127225/*-T
14.5 (32)
41 (16)
41 (16)
6400
240 or 480
Dual
QF-161625/*
QF-161625/*-T
4.5 (10)
41 (16)
61 (24)
9600
480
Dual
QF-162425/480
QF-162425/480-T
6.6 (14.5)
61 (24)
61 (24)
14400
480
Dual
QF-242425/480
QF-242425/480-T
9.1 (20)
*Specify voltage, i.e. insert 240 for 240 V or 480 for 480 V †This heater has two junction boxes at opposite ends of the panel