text.skipToContent
text.skipToNavigation
Submersible Pressure Transmitters with Moisture Trap
0 to 2 psi, Gauge Pressure, ±0.25% Accuracy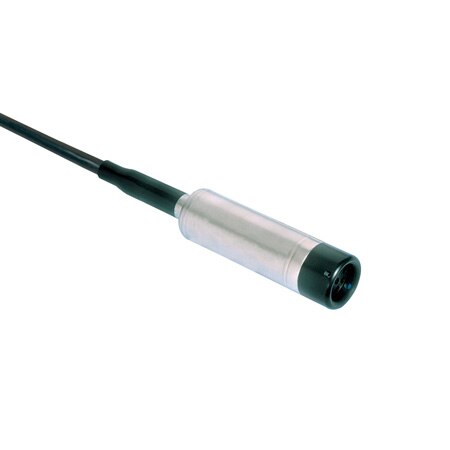 Our PX437 is being discontinued. We encourage you to use our newest submersible level transmitter with transient protection, the PX633 . This is a permanent replacement and is the optimal choice to satisfy all of your high demand level measuring applications.

Available with Accuracies of 0.5% 0.25% and 0.1% of Full Scale
Designed for Complete Submersibility
Welded 316 Stainless Steel Construction
Unique Cable Seal System Insures Water-Tight Integrity
High Static Accuracy and Repeatability
100% Computer Tested Calibrated and Serialized
Calibration Sheet Provided
Fully Temperature Compensated
Moisture Trap Included as Standard Feature
Please check out our newest submersible level transmitter with transient protection the PX633
Excitation

9 to 30 Vdc

Accuracy Value

4 to 20 mA dc

Input Resistance

100 M at 50 Vdc
Please check out our newest submersible level transmitter with transient protection, the PX633, many ranges are in stock, available for immediate delivery, and are priced competitively.The PX633's inverted cone seal extends working life of cable and transducer in conditions where the sensor may experience severe stress from turbulent process media. The PX633 submersible level transmitter is the optimal choice to satisfy all of high demand level measuring applications. The PX437 are only available for a limited amount of time and the permanent replacement will be our PX633.

OMEGA's PX437 PX438 and PX439 Series submersible water level transmitters are designed to meet the rigorous environments of applications including well monitoring pump tests lift stations chemical tank level ground water and surface water measurement and process control and many others. They provide repeatable precision depth measurements under the most adverse conditions.These transducers utilize a silicon pressure cell fitted into a stainless steel housing with an integral welded 316 stainless steel barrier diaphragm. The supplied calibration sheet specifies input and output data which reflects the unit's static accuracy and thermal characteristics. Each transducer is shipped with a moisture trap that prevents moisture from entering the vent tube. Replacement moisture traps are available as accessory items.

SPECIFICATIONS
Excitation: 9 to 30 Vdc reverse polarity protected
Output: 4 to 20 mA dc 2 wire short circuit protected
Input Current: 20 mA max
Zero Offset: ±0.12 mA max
Insulation Resistance: 100 MΩ at 50Vdc
Accuracy: PX437 0.1% FS BFSL PX438 0.25% FS BFSL PX439 0.5% FS BFSL (includes linearity hysteresis and repeatability)
Response Time: 2 ms
Operating Temperature: -10 to 60°C (15 to 140°F)
Compensated Temperature: 0 to 50°C (32 to 120°F)
Combined Thermal Effect: ±0.05% FS/°C (Zero and Span) 0.1% FS/°C for 2 and 5 psig ranges
Proof Pressure: 150%
Burst Pressure: 200%
Wetted Parts: 316 Stainless Steel acetal Polyurethane Cable FKM or PFE
Fill Fluid: Silicone oil
Mounting Provisions: Suspended by cable. For turbulent conditions specify optional mounting clamp Electrical
Connections: Submersible cable terminating in pigtail leads
Cable: Polyurethane jacketed shielded cable with polyethylene vent tube and Kevlar® tension members 198 lb (90 kg) pull strength Conductors are 22 AWG
Weight: 200 g (7 oz) transducer 79 g/m cable (0.8 oz/ft) cable weight

Examples of pricing for popular models is referenced in the 'To Order' box. Use the 'Part Number Builder' below to get pricing for all available models.
CE Approved