Skip to main content
Skip to navigation
DISCONTINUED - FLIR Thermal Imager
FLIR Thermal Imager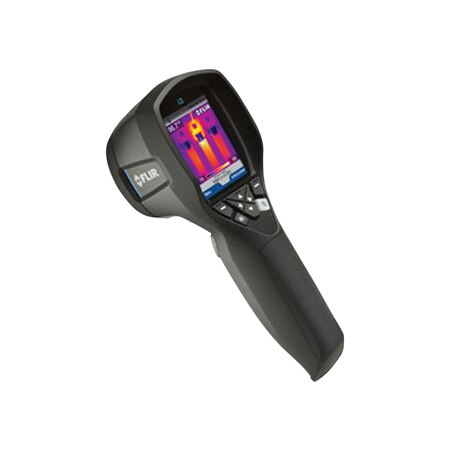 For sales outside of the US and Canada
Please order from our European Websites Directly.
Compact Size, Lightweight 368.5 g (13 oz)
-20 to 250°C (-4 to 482°F)
Batteries Included

Yes

Battery Life

>4 hours

Battery Type

Lithium ion (included)

Color Palette

Iron

Display Type

LCD Color Display

Emissivity

0.1 to 1.0 (adjustable)

Frame Rate

9 Hz

Focus Method

Focus-free

Measurement Type

Thermal Image

Memory Type

microSD card memory

Memory Capacity

5000 images

Number of Batteries Included

1

Shock

25G

Spectral Response

7.5 to 13 µm

Vibration

2G
The OSXL-I3 AND OSXL-I5 has been superseded, please see the OSXL-EX">OSXL-EX Series as a possible substitute or consult OMEGA's Temperature Engineering department.

Compact point-and-shoot OSXL-I Series cameras are the most cost-effective choice for getting your new infrared program off to a strong start or arming everyone on your team with the power of thermal imaging. OSXL-I Series cameras provide high-quality thermal images and temperature data to help find wasteful energy loss, locate moisture damage, document repairs, detect energized equipment, minimize downtime, and more. Much easier, faster, and safer to use than infrared thermometers, and far more accurate, the compact point-and-shoot cameras are the ideal temp gun replacement for your tool box.
Why Thermal Imaging?
While spot infrared thermometers present only a single temperature at a single spot, these Thermal Imaging Cameras give you the whole picture, equal up to 19,600 spots OSXL-I7 (FLIR i7)! Thermal imaging is the most effective method for finding problems or potential problems in a variety of applications across many fields. If you are new to thermography and need a general purpose thermal imaging camera for troubleshooting, the OSXL-I3, OSXL-I5, OSXL-I7 (FLIR i3, FLIR i5 or FLIR i7) is perfect for you! They are fully loaded with thermal imaging functions at a fraction of the price of a professional grade camera. They come complete in a hard carrying transport case.