text.skipToContent
text.skipToNavigation
Configure Product
Saved Configuration
View Configuration
Terms and Conditions
Saved Addresses
Something went wrong
Your card information was not accepted. Please contact the issuing bank for details.
Payment submission timed out. The server might be busy.
There was an error processing your request.
Please verify there are no missing or invalid fields.
Please enter a card number
Please select a card type
Please enter a value for this field
Please enter an expiry month
Please enter an expiry year
Please enter an issue number
Please enter a start month
Please enter a start year
The card number is not valid
The card type is not supported
The card verification code is not valid
The expiry month is not valid
The expiry year is not valid
The issue number is not valid
The start month is not valid
The start year is not valid
This field is required
Errors were found with the address you provided. Please verify your address.
Date should be in MM/DD/YYYY format
Please enter valid values
Please enter future date
Please enter the shipping date
Shipment date is updated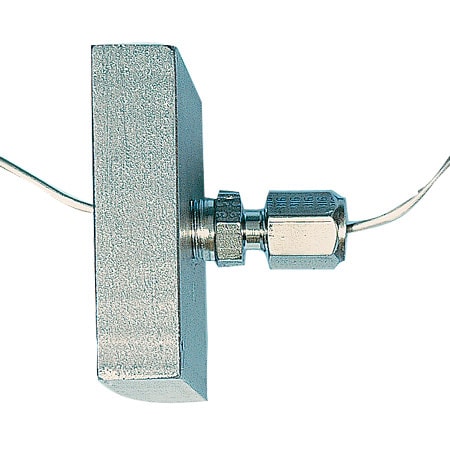 OMEGACLAD™ MgO Mineral Insulated MI Cable Metal Sheath Thermocouple Wire
Item# 304-E-040-SLE-EM
Stainless Steel Sheath 304, 310, 316, 321 SS
Inconel 600 Sheathing
J, K, N, T, E Wire Calibration Available
M.I. Cable with MgO
High Purity and Standard MgO
Inch and Metric Diameters
.010 up to .375 Diameter
Special Limits SLE or Standard Grade
Can Be Welded, Bent or Formed
Withstands High Temperatures and Pressures
Certification Report per ANSI C96.1 or ASTM E230.72
Wire Gauge
Thermocouple Calibration Type
Sheath Material
Cable Type
Wire Type
Number of Pairs
Cable Diameter
Conductor Insulation
Cable Length
Number of Conductors
Special Limits of Error
Additional Feature
Added to Your Shopping Cart
Configuration complete.
Please add to cart to keep it or exit the configuration
Failed to Save Configurations, Click on Configure Button Start Again
Lead Time ( If not in Stock):
2 weeks
Product Specs
Use With Sensor Type

Thermocouple
Description
OMEGACLAD™ Mineral insulated M.I. cable thermocouple material is metal sheathed thermocouple wire that contains MgO insulation and is used in the manufacture of thermocouple temperature sensor probes. MIC cable or wire can also be used as extension wire. In harsh environmental conditions, stainless steel sheath MIC or Inconel sheath MIC can be used to protect and transmit instrumentation signals. MIC wire can be supplied in long or short coils, straight lengths and CTL (cut to length) sections for OEM temperature probe building applications. Compacted High Purity magnesium oxide MgO is used to produce cable, wire and temperature probes with special limits of error SLE grade calibration results. MIC cable certification reports are availble for each lot of MIC wire produced. Manufacturers certs can be ordered and shipped with each coil lot of MIC. ANSI wire calibration codes J,K,N,T,E coils of MIC are in stock. This MgO style of thermocouple cable can be used to make nonexpendable thermocouple test sensors.
Model
Number
Wire
Calibration
Sheath
Material
Sheath
Diameter
Wall
Thickness
mm(in.)
Resistance
at 60 °F
Ohms/Dbl. ft.
Diameter
of Wire
mm(in.)
AWG
Gage

304-J-MO-020
304-J-MO-032
304-J-MO-040
304-J-MO-062
304-J-MO-125
304-J-MO-188
304-J-MO-250

Iron-
Constantan
J

304
Stainless
Steel

0.5 (0.020)
0.8 (0.032)
1.0 (0.040)
1.6 (0.062)
3.2 (0.125)
4.8 (0.188)
6.4 (0.250)

0.08 (0.003)
0.13 (0.005)
0.18 (0.007)
0.25 (0.010)
0.46 (0.018)
0.64 (0.025)
0.91 (0.036)

23
14.2
8.9
3.6
0.88
0.36
0.22

0.10 (0.004)
0.13 (0.005)
0.15 (0.006)
0.25 (0.010)
0.51 (0.020)
0.81 (0.032)
1.0 (0.040)

38
36
34
30
24
20
18

INC-J-MO-020
INC-J-MO-032
INC-J-MO-040
INC-J-MO-062
INC-J-MO-125
INC-J-MO-188
INC-J-MO-250

Iron-
Constantan
J

Inconel
600

0.5 (0.020)
0.8 (0.032)
1.0 (0.040)
1.6 (0.062)
3.2 (0.125)
4.8 (0.188)
6.4 (0.250)

0.08 (0.003)
0.13 (0.005)
0.13 (0.005)
0.25 (0.010)
0.46 (0.018)
0.64 (0.025)
0.91 (0.036)

23
14.2
8.9
3.6
0.88
0.36
0.22

0.10 (0.004)
0.13 (0.005)
0.15 (0.006)
0.25 (0.010)
0.51 (0.020)
0.81 (0.032)
1.0 (0.040)

38
36
34
30
24
20
18

304-K-MO-010
304-K-MO-020
304-K-MO-032
304-K-MO-040
304-K-MO-062
304-K-MO-125
304-K-MO-188
304-K-MO-250

CHROMEGA™-
Alomega
K

304
Stainless
Steel

0.3 (0.010)
0.5 (0.020)
0.8 (0.032)
1.0 (0.040)
1.6 (0.062)
3.2 (0.125)
4.8 (0.188)
6.4 (0.250)

0.04 (0.0015)
0.08 (0.003)
0.13 (0.005)
0.13 (0.005)
0.25 (0.010)
0.46 (0.018)
0.64 (0.025)
0.91 (0.036)

600
38
24.1
15
6
1.5
0.59
0.37

0.04 (0.0015)
0.10 (0.004)
0.13 (0.005)
0.15 (0.006)
0.25 (0.010)
0.51 (0.020)
0.81 (0.032)
1.0 (0.040)

50
38
36
34
30
24
20
18

INC-K-MO-010
INC-K-MO-020
INC-K-MO-032
INC-K-MO-040
INC-K-MO-062
INC-K-MO-125
INC-K-MO-188
INC-K-MO-250
INC-K-MO-312

CHROMEGA™-
ALOMEGA™
K


Inconel
600

0.3 (0.010)
0.5 (0.020)
0.8 (0.032)
1.0 (0.040)
1.6 (0.062)
3.2 (0.125)
4.8 (0.188)
6.4 (0.250)
7.9(0.312)

0.04 (0.0015)
0.08 (0.003)
0.13 (0.005)
0.13 (0.005)
0.25 (0.010)
0.46 (0.018)
0.64 (0.025)
0.91 (0.036)
1.0(0.040)

600
38
24.1
15
6
1.5
0.59
0.37
0.37

0.04 (0.0015)
0.10 (0.004)
0.13 (0.005)
0.15 (0.006)
0.25 (0.010)
0.51 (0.020)
0.81 (0.032)
1.00 (0.040)
1.12 (0.044)

50
38
36
34
30
24
20
18
18

304-T-MO-020
304-T-MO-032
304-T-MO-040
304-T-MO-062
304-T-MO-125
304-T-MO-188
304-T-MO-250

Copper-
Constantan
T

304
Stainless
Steel

0.5 (0.020)
0.8 (0.032)
1.0 (0.040)
1.6 (0.062)
3.2 (0.125)
4.8 (0.188)
6.4 (0.250)

0.08 (0.003)
0.13 (0.005)
0.18 (0.007)
0.25 (0.010)
0.46 (0.018)
0.64 (0.025)
0.91 (0.036)

20
12.2
7.7
3
0.75
0.298
0.19

0.10 (0.004)
0.13 (0.005)
0.15 (0.006)
0.25 (0.010)
0.51 (0.020)
0.81 (0.032)
1.0 (0.040)

38
36
34
30
24
20
18

INC-T-MO-020
INC-T-MO-032
INC-T-MO-040
INC-T-MO-062
INC-T-MO-125
INC-T-MO-188
INC-T-MO-250

Copper-
Constantan
T

Inconel
600

0.5 (0.020)
0.8 (0.032)
1.0 (0.040)
1.6 (0.062)
3.2 (0.125)
4.8 (0.188)
6.4 (0.250)

0.08 (0.003)
0.13 (0.005)
0.18 (0.007)
0.25 (0.010)
0.46 (0.018)
0.64 (0.025)
0.91 (0.036)

19.99
12.2
7.66
3.04
0.75
0.19
0.19

0.10 (0.004)
0.13 (0.005)
0.15 (0.006)
0.25 (0.010)
0.51 (0.020)
0.81 (0.032)
1.0 (0.040)

38
36
34
30
24
20
18

304-E-MO-010
304-E-MO-020
304-E-MO-032
304-E-MO-040
304-E-MO-062
304-E-MO-125
304-E-MO-188
304-E-MO-250

CHROMEGA™-
Constantan
E

304
Stainless
Steel

0.3 (0.010)
0.5 (0.020)
0.8 (0.032)
1.0 (0.040)
1.6 (0.062)
3.2 (0.125)
4.8 (0.188)
6.4 (0.250)

0.04 (0.0015)
0.08 (0.003)
0.13 (0.005)
0.18 (0.007)
0.25 (0.010)
0.46 (0.018)
0.64 (0.025)
0.91 (0.036)

716.9
45.1
28.8
18.09
7.17
1.78
0.71
0.45

0.04 (0.0015)
0.10 (0.004)
0.13 (0.005)
0.15 (0.006)
0.25 (0.010)
0.51 (0.020)
0.81 (0.032)
1.0 (0.040)

50
38
36
34
30
24
20
18

INC-E-MO-010
INC-E-MO-020
INC-E-MO-032
INC-E-MO-040
INC-E-MO-062
INC-E-MO-125
INC-E-MO-188
INC-E-MO-250


CHROMEGA™-
Constantan
E

Inconel
600

0.3 (0.010)
0.5 (0.020)
0.8 (0.032)
1.0 (0.040)
1.6 (0.062)
3.2 (0.125)
4.8 (0.188)
6.4 (0.250)

0.04 (0.0015)
0.08 (0.003)
0.13 (0.005)
0.18 (0.007)
0.25 (0.010)
0.46 (0.018)
0.64 (0.025)
0.91 (0.036)

716.9
45.1
28.8
18.09
7.17
1.78
0.71
0.45

0.04 (0.0015)
0.10 (0.004)
0.13 (0.005)
0.15 (0.006)
0.25 (0.010)
0.51 (0.020)
0.81 (0.032)
1.0 (0.040)

50
38
36
34
30
24
20
18