text.skipToContent
text.skipToNavigation
Configure Product
Saved Configuration
View Configuration
Terms and Conditions
Saved Addresses
Something went wrong
Your card information was not accepted. Please contact the issuing bank for details.
Payment submission timed out. The server might be busy.
There was an error processing your request.
Please verify there are no missing or invalid fields.
Please enter a card number
Please select a card type
Please enter a value for this field
Please enter an expiry month
Please enter an expiry year
Please enter an issue number
Please enter a start month
Please enter a start year
The card number is not valid
The card type is not supported
The card verification code is not valid
The expiry month is not valid
The expiry year is not valid
The issue number is not valid
The start month is not valid
The start year is not valid
This field is required
Errors were found with the address you provided. Please verify your address.
Date should be in MM/DD/YYYY format
Please enter valid values
Please enter future date
Please enter the shipping date
Shipment date is updated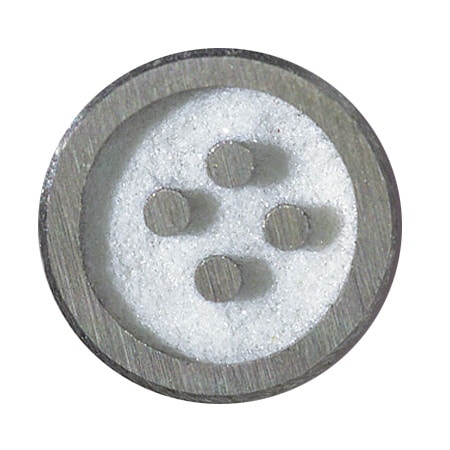 OMEGACLAD™ MgO Mineral Insulated MI Cable Metal Sheath Thermocouple Wire
Item# 304-E-188-DUAL-EM
Mineral Insulated Cable, 4 Wire MIC with Mgo
4 Wire Dual Thermocouple MI Cable
High Temperature Applications
Weldable and Bendable
Protective Hard Outer Sheath
304, 310, 316, 321 Stainless Steel Sheath Material or Inconel 600 Sheath Material
Internal Conductors Thermocouple J, K, T, E, N
Wire Gauge
Thermocouple Calibration Type
Sheath Material
Cable Type
Wire Type
Number of Pairs
Cable Diameter
Conductor Insulation
Cable Length
Number of Conductors
Special Limits of Error
Additional Feature
Additional Feature
Added to Your Shopping Cart
Configuration complete.
Please add to cart to keep it or exit the configuration
Failed to Save Configurations, Click on Configure Button Start Again
Lead Time ( If not in Stock):
2 weeks
Product Specs
Use With Sensor Type

Thermocouple
OMEGACLAD™ dual pair mineral insulated M.I. cable can be made into a single probe that enables transmission of a "split signal". MgO style cable can be used to make nonexpendable thermocouple test sensors. This double signal 4 wire MIC can be attached to a controller and chart recorder at the same time to both monitor and control the same temperature location.
4 Wire Dual, 2 pair of TC conductors available in Standard Inch and Metric OD sizes:
0.375" (9.5 mm)
0.312" (7.9 mm) and 8.0mm
0.250" (6.4 mm) and 6.0mm
0.188" (4.8 mm) and 5.5mm or 4.5mm
0.125" (3.2 mm) and 3.0mm
0.062" (1.6 mm) 4 wire dual MIC with MgO
Technical Notes
: OMEGACLAD™ wire can be made into a grounded junction probe and inserted into a pipe with compression fitting.
Insulation
Compacted magnesium oxide is hygroscopic (absorbs moisture)
Model No.
Wire
Calibration
Sheath
Material
Sheath
Diameter
(in.)
Wall
Thickness
(in.)
Resistance at
60°F Ohms/
Dbl. ft.
Dia. of
Wires
(in.)
AWG
Gage
304-J-MO-062-DUAL
304-J-MO-125-DUAL
304-J-MO-188-DUAL
304-J-MO-250-DUAL
Iron-
Constantan
J
304
Stainless
Steel
0.062
0.125
0.188
0.250
0.010
0.018
0.025
0.036
3.6
0.88
0.36
0.22
0.010
0.020
0.032
0.040
30
24
20
18
INC-J-MO-062-DUAL
INC-J-MO-125-DUAL
INC-J-MO-188-DUAL
INC-J-MO-250-DUAL
Iron-
Constantan
J
Inconel
600
0.062
0.125
0.188
0.250
0.010
0.018
0.025
0.036
3.6
0.88
0.36
0.22
0.010
0.020
0.032
0.040
30
24
20
18
304-K-MO-062-DUAL
304-K-MO-125-DUAL
304-K-MO-188-DUAL
304-K-MO-250-DUAL
CHROMEGA™-
ALOMEGA™
K
304
Stainless
Steel
0.062
0.125
0.188
0.250
0.010
0.018
0.025
0.036
6.0
1.5
0.59
0.37
0.010
0.020
0.032
0.040
30
24
20
18
INC-K-MO-062-DUAL
INC-K-MO-125-DUAL
INC-K-MO-188-DUAL
INC-K-MO-250-DUAL
CHROMEGA™-
ALOMEGA™
K
Inconel
600
0.062
0.125
0.188
0.250
0.010
0.018
0.025
0.036
6.0
1.5
0.59
0.37
0.010
0.020
0.032
0.040
30
24
20
18
304-T-MO-062-DUAL
304-T-MO-125-DUAL
304-T-MO-188-DUAL
304-T-MO-250-DUAL
Copper-
Constantan
T
304
Stainless
Steel
0.062
0.125
0.188
0.250
0.010
0.018
0.025
0.036
3.0
0.75
0.298
0.19
0.010
0.020
0.032
0.040
30
24
20
18
INC-T-MO-062-DUAL
INC-T-MO-125-DUAL
INC-T-MO-188-DUAL
INC-T-MO-250-DUAL
Copper-
Constantan
T
Inconel
600
0.062
0.125
0.188
0.250
0.010
0.018
0.025
0.036
3.04
0.75
0.19
0.19
0.010
0.020
0.032
0.040
30
24
20
18
304-E-MO-062-DUAL
304-E-MO-125-DUAL
304-E-MO-188-DUAL
304-E-MO-250-DUAL
CHROMEGA™-
Constantan
E
304
Stainless
Steel
0.062
0.125
0.188
0.250
0.010
0.018
0.025
0.036
7.17
1.78
0.71
0.45
0.010
0.020
0.032
0.040
30
24
20
18
INC-E-MO-062-DUAL
INC-E-MO-125-DUAL
INC-E-MO-188-DUAL
INC-E-MO-250-DUAL
CHROMEGA™-
Constantan
E
Inconel
600
0.062
0.125
0.188
0.250
0.010
0.018
0.025
0.036
7.17
1.78
0.71
0.45
0.010
0.020
0.032
0.040
30
24
20
18