General Overview
Process metal piping is supplied in various materials, inner diameters (ID) and outer diameters (OD). There are two types of pipes often used, Industrial and Sanitary. Commonly used metal material for both types is stainless steel but industrial pipes are also available in carbon steel, galvanized steel, copper, brass and aluminum. The nominal size of the inside and outside diameters vary depending on the pipe size and must be considered when choosing piping for your process and when choosing the appropriate HANI clamp sensor.
Sanitary Metal Pipes
Sanitary pipes, also known as sanitary or hygienic tubing, do not have varying wall thickness. The thickness of the wall is defined in table below. Sanitary pipes are usually supplied in different grades of polish on the exterior and interior. Polish grade is sometimes referred to as Ra or Rz finish, but this can vary. Sanitary pipes have smoother/higher polish surface finishes when compared to industrial pipes. Please note, unlike industrial pipes, sanitary pipes have a nominal size equal to the outside diameter.

See HTS-HANI-CLAMP-S for more information.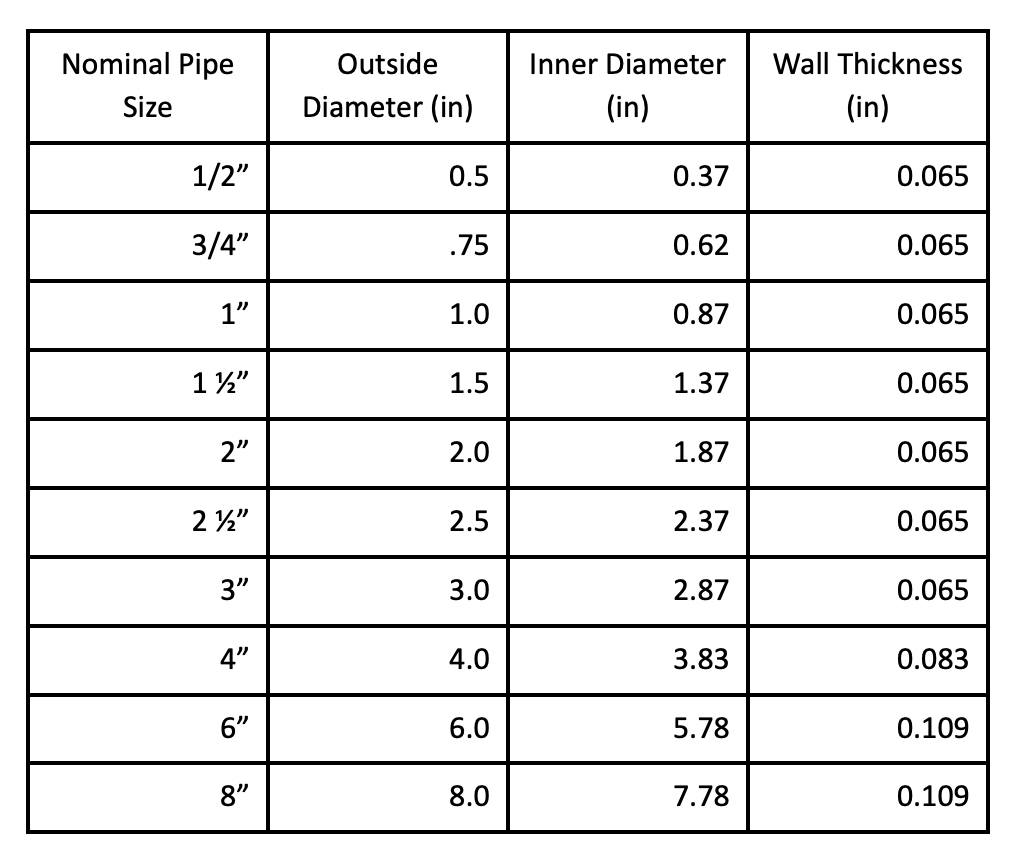 Industrial Metal Pipes
The nominal pipe size for industrial pipes is different from the outer diameter, please refer to table for actual pipe dimensions. Industrial pipes have different ID's based on their "Schedule". The pipe schedule identifies the pipe thickness based on the pipes nominal size. The higher the schedule the thicker the pipe, standard thickness is schedule 40. Schedules 40 and 80 are most commonly used but 10, 120, 160 and thicker schedules are available.

See HTS-HANI-CLAMP-I for more information.