Skip to search
Skip to main content
Skip to navigation
ABOUT US
Over 60 years of knowledge, and we're still learning every day.
The Omega Blueprint
In 1962, Betty Ruth Hollander, a 32-year-old mother of four, founded Omega Engineering, Inc. at her kitchen table. Mrs. Hollander began by making at night ultra-fine-gauge thermocouples, a product commercially unavailable at the time. She advertised by mailing flyers to engineers and scientists. By day she took sales calls and shipped the product.
Over 49 years as Chairman and CEO, Mrs. Hollander led Omega to become an international product development and manufacturing powerhouse and the world's trusted one-stop-source for over 100,000 process measurement and control products and solutions.
From day one, Mrs. Hollander's steadfast business principles were an uncompromised commitment to total customer satisfaction, the dignity of every individual, and continuous improvement. Mrs. Hollander's oft-repeated motto was 'At Omega, the Customer is King.'
And those ultra-fine-gauge thermocouples that Mrs. Hollander first made at her kitchen table, Omega still makes and sells lots of them.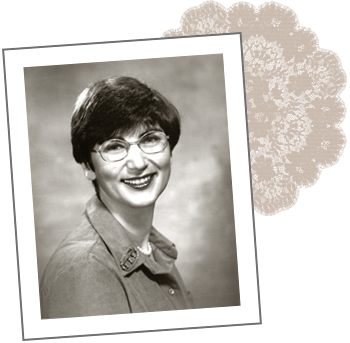 We'll continue to go as far as the boundaries are being pushed by our customers, and continue to learn every single day.
Our Vision
To be the leading global solution provider of sensing, control and monitoring technologies by consistently promoting an exceptional customer experience.
Our Mission
To provide unparalleled sensing, control and monitoring expertise to the world, connecting challenges to solutions.

Watch us do what we do best
Continue learning with us on YouTube, we post weekly educational videos, and more!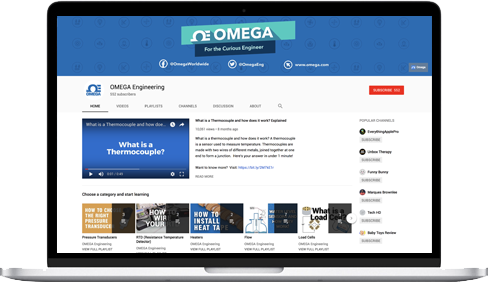 See what other experts in the industry are doing to help inspire your next incredible idea.
Doing Business with Omega
If you'd like to apply for an Omega Commercial Credit Account, or you are looking for contact information for our many services, visit our business details page for more information.
Join Our Team
Omega Engineering, Inc. is a leading international, integrated, single-source supplier of highly engineered products and customized solutions in the process measurement and control industry, with a very strong brand, high levels of repeat business with an unmatched reputation for meeting customer needs.

The company's corporate headquarters is based in Norwalk, Connecticut with manufacturing locations and sales offices throughout the world doing business in 27 different countries. Omega Engineering, Inc. offers a competitive salary and full range of benefits including medical, dental and vision coverage, a 401k plan and 100% tuition.

Omega Engineering is an Equal Opportunity Employer – M/F/Veteran/Disability/Sexual Orientation/Gender Identity. Omega Engineering, Inc. is an ethical employer and we ask candidates not to share confidential information about other organizations, including their current employer, during any interview for a position within our organization.

Our exciting growth creates new opportunities at Omega!