Skip to main content
Skip to navigation
Digital Panel Meters For Temperature, Process, Voltage & Current
Digital Panel Meters For Temperature, Process, Voltage and Current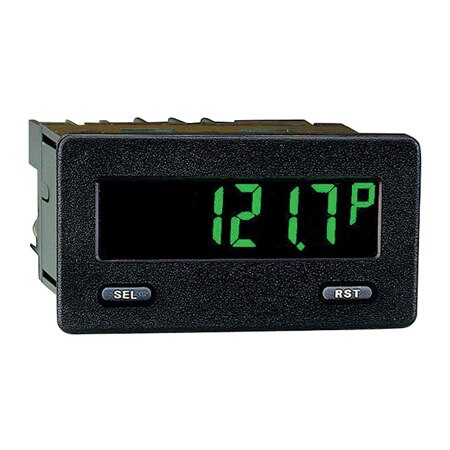 Thermocouple or RTD Input Models
Programmable Temperature Offset
Selectable °F or °C with 1 or 0.1 Degree Resolution
3 Selectable Process Ranges
Description
The DP63000 Series provides theuser the ultimate in flexibility, fromits complete user programming tothe optional setpoint control andcommunication capability. TheDP63000-TC accepts a thermocoupleinput. The DP63000-RTD acceptsan RTD input and both provide atemperature display in Celcius orFarenheit. The meter also featuresminimum and maximum displaycapture, display offset, °F or °Cindicator, and programmableuser input. The display can betoggled either manually orautomatically between the selecteddisplays. Other models includeprocess, DC voltage or current inputsignal and provides a display in thedesired unit of measure.
The DP63000 Series display has12.2 mm (0.48") H digits. The LCDmodel is available in 2 versions,reflective and red/green backlight.

Note: The reflective displaymodels have been discontinued due to low sales but some stock may still be available.

The backlight version is user selectablefor the desired color andalso has variable display intensity.The capability of the DP63000 canbe easily expanded with the additionof option modules. Setpointcapability is field-installable with theaddition of the setpoint outputmodules. Serial communicationscapability for RS232 or RS485 isadded with a serial option module.
The DP63000 can be powered froman optional power supply thatattaches directly to the back of aDP63000. The power supply ispowered from 85 to 250 Vac andprovides up to 400 mA to drive theunit and sensors.