text.skipToContent
text.skipToNavigation
Configure Product
Saved Configuration
View Configuration
Terms and Conditions
Saved Addresses
Something went wrong
Your card information was not accepted. Please contact the issuing bank for details.
Payment submission timed out. The server might be busy.
There was an error processing your request.
Please verify there are no missing or invalid fields.
Please enter a card number
Please select a card type
Please enter a value for this field
Please enter an expiry month
Please enter an expiry year
Please enter an issue number
Please enter a start month
Please enter a start year
The card number is not valid
The card type is not supported
The card verification code is not valid
The expiry month is not valid
The expiry year is not valid
The issue number is not valid
The start month is not valid
The start year is not valid
This field is required
Errors were found with the address you provided. Please verify your address.
Date should be in MM/DD/YYYY format
Please enter valid values
Please enter future date
Please enter the shipping date
Shipment date is updated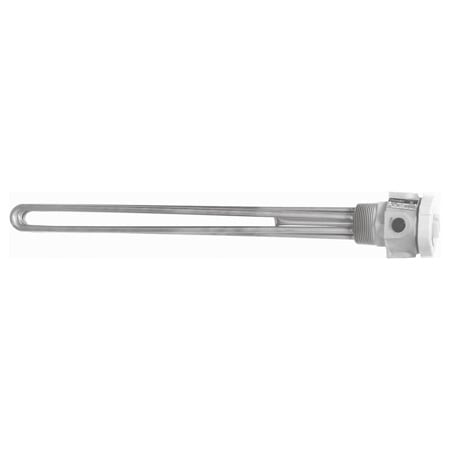 Process Water Immersion Heater, 3 Element Design–2" NPT Fitting
Item# EMTS-3120/240V/3P
Compact .475" Diameter Electropolished Stainless Steel Sheath; 3 Element Design
General Purpose; NEMA-1 Rated Enclosure or Explosion Resistant Enclosure Available
2" NPT Electropolished Stainless Steel Screw Plug
3 to 18 kW
208, 240, and 480 Volts
Rugged, Reliable, Premium OMEGALUX™ Quality
Power
Sheath Material
Sheath Diameter
Enclosure Type
Number of Heating Elements
Heated Medium
Power Density
Supply Voltage
Form Factor
Plug Type
Supply Voltage Type
Added to Your Shopping Cart
Configuration complete.
Please add to cart to keep it or exit the configuration
Failed to Save Configurations, Click on Configure Button Start Again
Lead Time ( If not in Stock):
5 weeks
The OMEGALUX™ EMTS-3 Series Includes 3 heating elements all within the compact 2" NPT fitting. The electropolished stainless steel sheath design is well suited for mild corrosive solutions commonly found in industrial applications.
kW
Volts
Phase
W/in2
Dim.B.
in (cm)
Wt
Ib(kg)
E1 General Purpose Enclosure1
Model No.
E2 Moisture Res/Exp. Resis Enc2
Model No.
3
208
3
47
7 3/4 (20)
5 (2)
EMTS-330/208V/*
EMTS-330E2/208V/*
3
240
3
47
7 3/4 (20)
5 (2)
EMTS-330/240V/*
EMTS-330E2/240V/*
3
480
3
47
7 3/4 (20)
5 (2)
EMTS-330/480V/*
EMTS-330E2/480V/*
4.5
208
3
44
11 3/4 (30)
6 (3)
EMTS-345/208V/*
EMTS-345E2/208V/*
4.5
240
3
44
11 3/4 (30)
6 (3)
EMTS-345/240V/*
EMTS-345E2/240V/*
4.5
480
3
44
11 3/4 (30)
6 (3)
EMTS-345/480V/*
EMTS-345E2/480V/*
6
208
3
38
17 3/4 (45)
6 (3)
EMTS-360/208V/*
EMTS-360E2/208V/*
6
240
3
38
17 3/4 (45)
6 (3)
EMTS-360/240V/*
EMTS-360E2/240V/*
6
480
3
38
17 3/4 (45)
6 (3)
EMTS-360/480V/*
EMTS-360E2/480V/*
7.5
208
3
43
19 1/2 (50)
6 (3)
EMTS-375/208V/*
EMTS-375E2/208V/*
7.5
240
3
43
19 1/2 (50)
6 (3)
EMTS-375/240V/*
EMTS-375E2/240V/*
7.5
480
3
43
19 1/2 (50)
6 (3)
EMTS-375/480V/*
EMTS-375E2/480V/*
9
208
3
40
24 7/8 (63)
7 (3)
EMTS-390/208V/*
EMTS-390E2/208V/*
9
240
3
40
24 7/8 (63)
7 (3)
EMTS-390/240V/*
EMTS-390E2/240V/*
9
480
3
40
24 7/8 (63)
7 (3)
EMTS-390/480V/*
EMTS-390E2/480V/*
12
208
3
40
32 7/16 (62)
9 (4)
EMTS-3120/208V/*
EMTS-3120E2/208V/*
12
240
3
40
32 7/16 (82)
9 (4)
EMTS-3120/240V/*
EMTS-3120E2/240V/*
12
480
3
40
32 7/16 (82)
9 (4)
EMTS-3120/480V/*
EMTS-3120E2/480V/*
15
208
3
41
40 3/8 (82)
10 (5)
EMTS-3150/208V/*
EMTS-3150E2/208V/*
15
240
3
41
40 3/8 (101)
10 (5)
EMTS-3150/240V/*
EMTS-3150E2/240V/*
15
480
3
41
40 3/8 (101)
10 (5)
EMTS-3150/480V/*
EMTS-3150E2/480V/*
18
208
3
41
47 7/8 (101)
12 (5)
EMTS-3180/208V/*
EMTS-3180E2/208V/*
18
240
3
41
47 7/8 (120)
12 (5)
EMTS-3180/240V/*
EMTS-3180E2/240V/*
18
480
3
41
47 7/8 (120)
12 (5)
EMTS-3180/480V/*
EMTS-3180E2/480V/*
/*Insert the suffix "3P" to the catalog number for 3 phase power.
1 Heaters with General Purpose Enclosures are UL Listed and CSA Certified except models that exceed 48 amps.
2 Heaters with Moisture Resistant/Explosion Resistant Enclosures are CSA NRTL/C Certified except models that exceed 48 amps