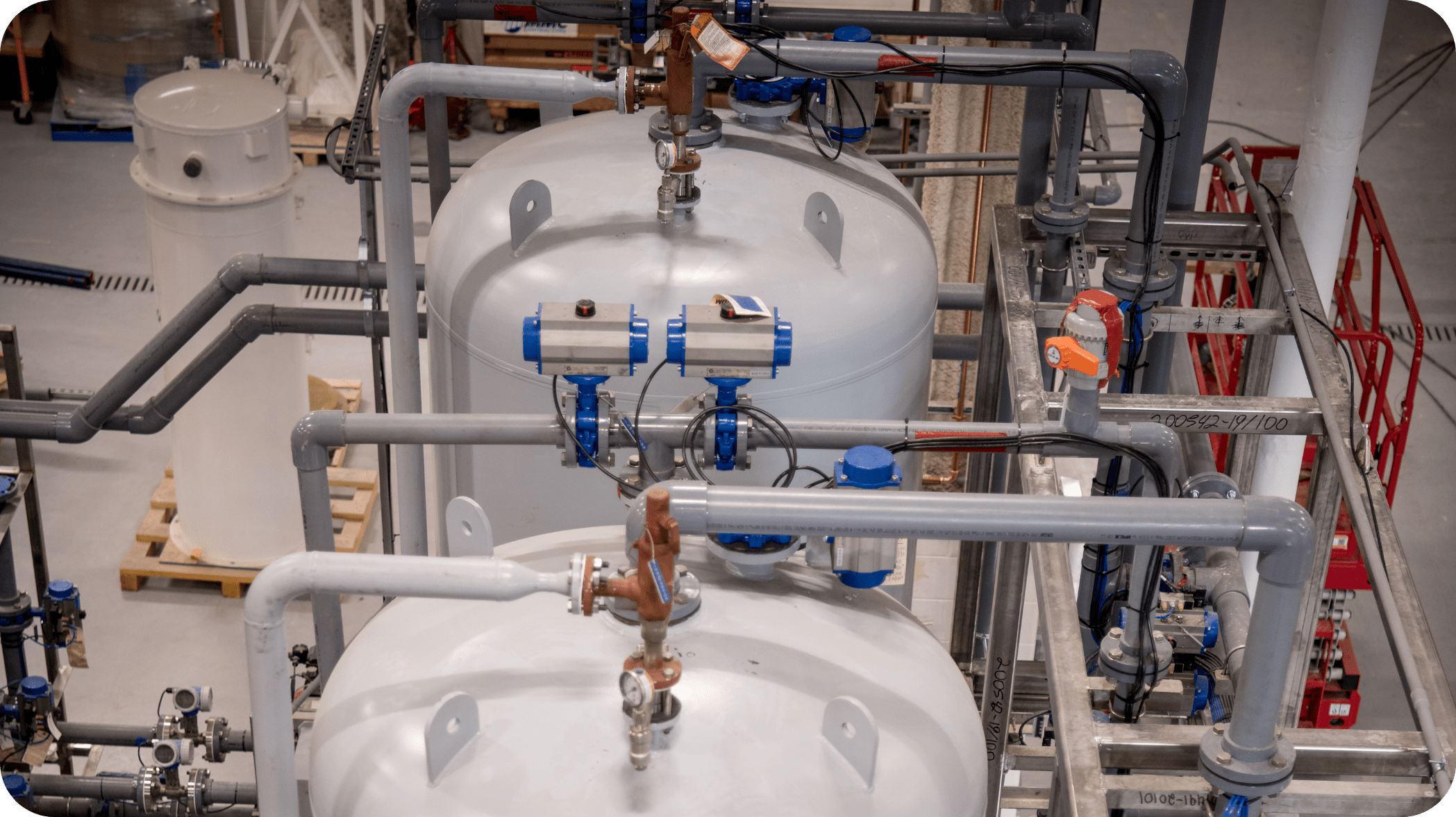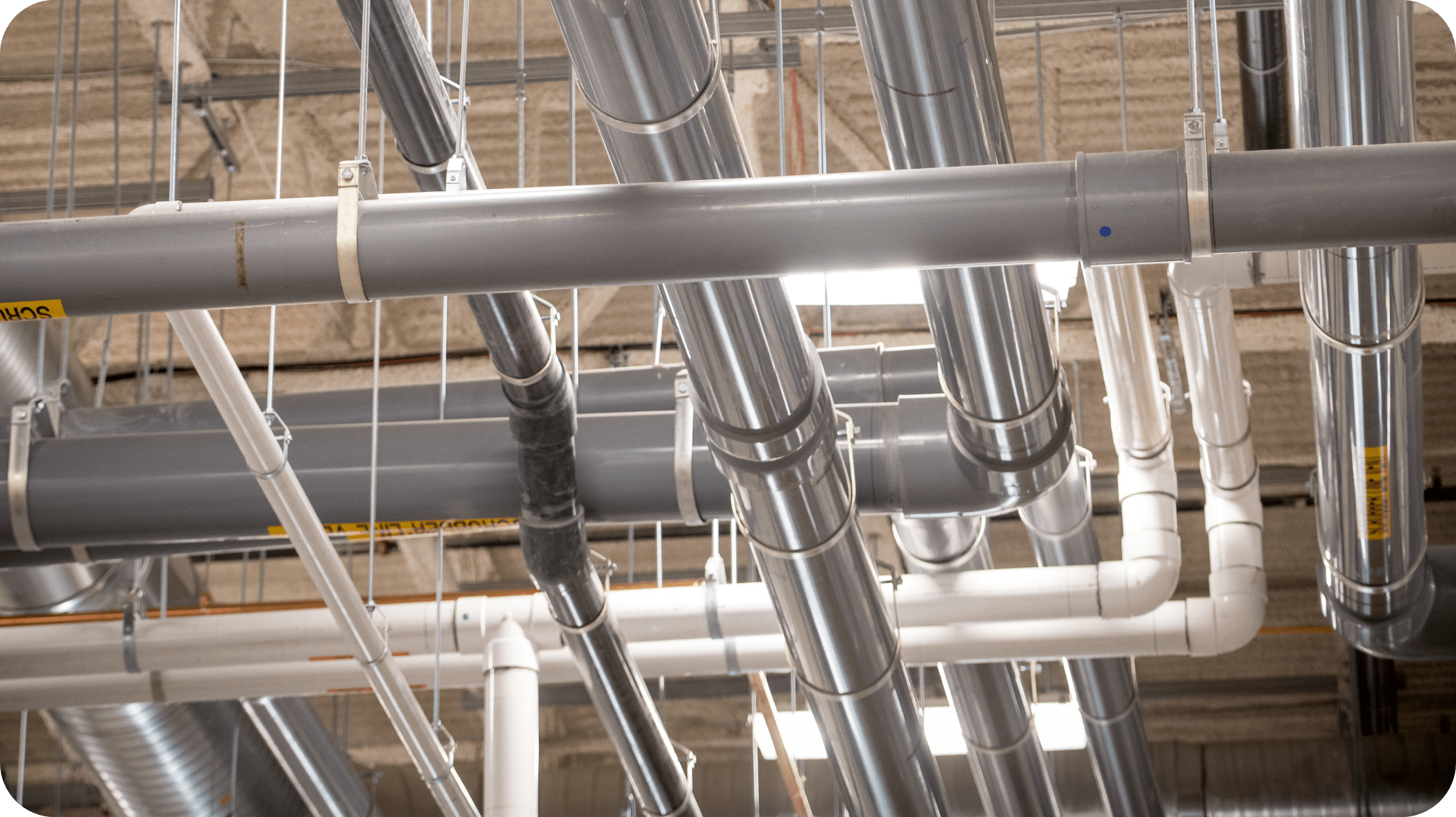 After years of ongoing challenges with the global supply chain, ResinTech Inc, a resin manufacturer and global leader in ion exchange for water purification, built the first new ion exchange factory in the US in more than 30 years.  Inside, ResinTech manufactures its own high quality ion exchange resin from scratch to rigid specifications.
This cutting-edge facility, which has firmly established ResinTech as a premier manufacturer of water treatment products, is a key supporter of the highly critical water treatment and filtration industry.  As such, the health of ResinTech's system is of the upmost importance.
However, because resin manufacturing utilizes a variety of harsh, aggressive chemicals, maintaining a healthy system is a constant challenge.  Process temperatures must be monitored accurately, safely, and reliably.
ResinTech's system is comprised, for chemical compatibility and safety reasons, of CPVC plastic pipes.  To achieve the accurate temperature monitoring required, ResinTech's only legitimate option has been, up until now, cutting into these pipes and monitoring temperatures via specialty RTD probes or through the utilization of thermowells.  But, as you can imagine, cutting into pipes that are running acids and caustics tends to be costly, adds considerable downtime, and can introduce potential leak points and EH&S concerns – not to mention the chance of the chemicals corroding the probes or thermowells over time.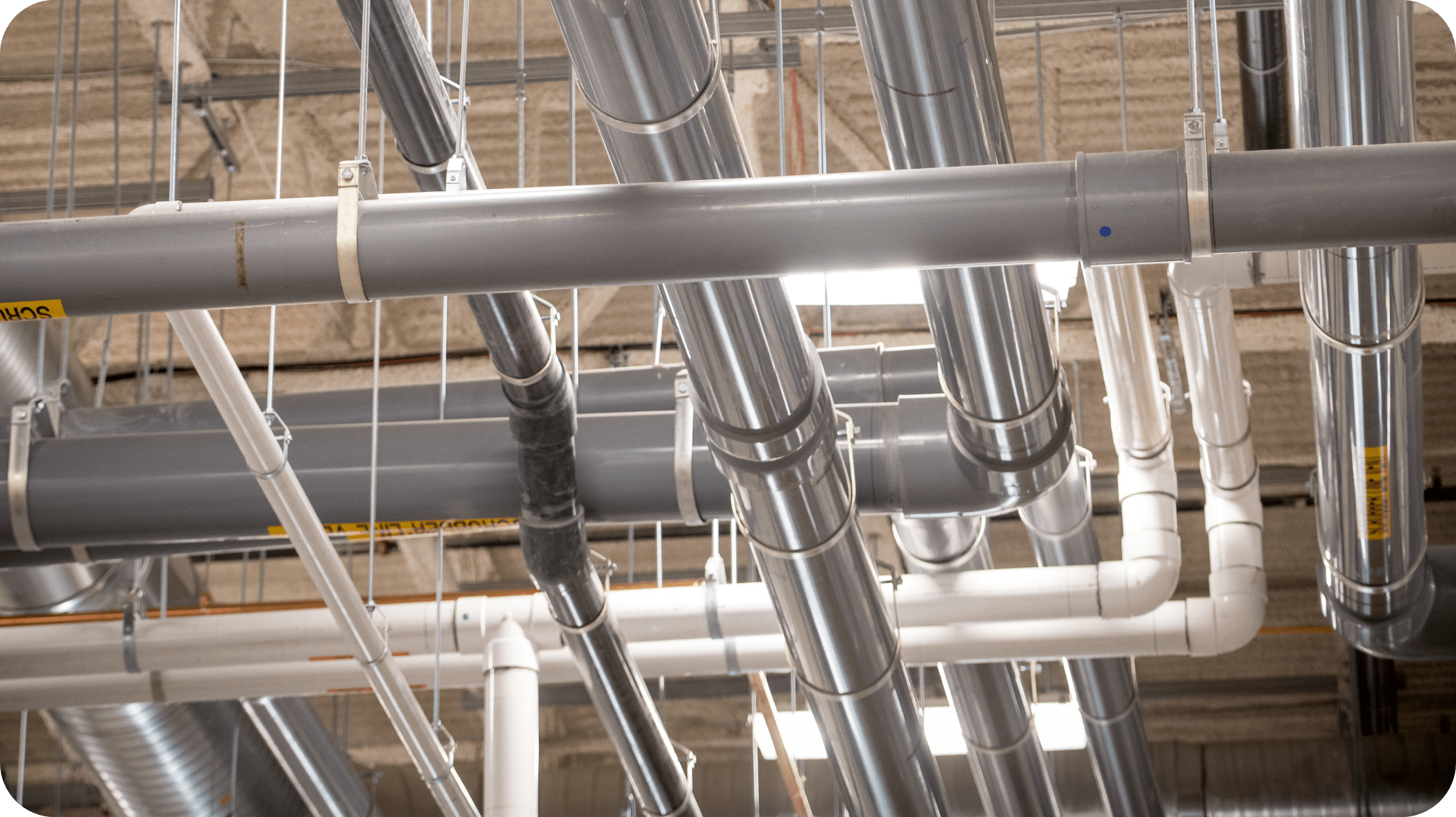 Enter Omega's HANI™ Technology

Omega's HANI High Accuracy, Non-Invasive Clamp Temperature Sensor measurement technology is changing the way industry professionals monitor and control their manufacturing processes.  The HANI, which mounts with the ease of a surface sensor but offers the performance of an invasive sensor, provides a level of flexibility previously unattainable when attempting to measure the temperature of media flowing inside a pipe.
From unboxing to measurement-ready, HANI sensors take about 10 seconds to install.  Just wrap the sensor strap around the desired pipe and pull the quick-latch mechanism, automatically setting the tension for the specified pipe diameter.  And, because the HANI is non-invasive, it operates without making any contact with the in-pipe process media – not only eliminating the need to cut, weld, drill, or shut down production, but also eliminating the risk of probe or thermowell corrosion.
Professionals in many industries have integrated HANI sensors into their systems, relying not only on ease-of-use, but on high performance and accuracy as well. 
And now, with the release of Omega's new HANI Clamp Temperature Sensor for Plastic Pipes, the technology is becoming even more universal in its application – not to mention that it is the only non-invasive sensor on the market capable of measuring temperature of media moving through a plastic pipe. This first-of-its-kind temperature sensor allows industry professionals to implement HANI technology in an even wider array of applications.
The Benefits of HANI

ResinTech quickly realized the advantages of using HANI for Plastic Pipe sensors, particularly in the production of their sodium form strong acid cation resin.
A crucial step in the manufacturing process of this type of ion exchange resin involves neutralizing the resin/water solution. It is important to monitor the temperature of the solution to determine when the neutralization process can be stopped – so that it is done at the right time, every time.
The outcome of this process is American-made sodium form cation resin that can effectively eliminate contaminants from water. Thanks to the use of HANI for Plastic Pipe sensors, ResinTech has been able to achieve precise temperature measurement and monitoring for this critical yet challenging application while avoiding the costs, environmental risks, and safety concerns associated with cutting into their plastic pipe.