Skip to main content
Skip to navigation
Portable Conductivity Meter Kit With Probe
Portable Conductivity Meter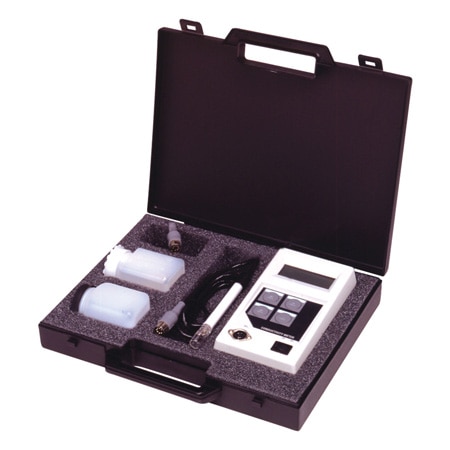 Discontinued, replaced by CDS107.
Four user selectable ranges
Easy to Operate
Ideal for most Water applications
The model CDH-280 conductivity meter is a basic, simple-to-operate instrument with four user-selectable ranges. It features automatic temperature compensation, a fixed 2%/°C temperature coefficient and a rugged splashproof enclosure. The CDH-280-KIT is a complete kit including a glass conductivity cell with an integral temperature sensor and cell constant of 1.0. The meter measures from a low range of 0 - 199.9 µS/cm up to 0 - 199.9 mS/cm. Both dip and flow cells with cell constants from 0.1 - 10 are compatible with the CDH-280. These sensors are available with glass, epoxy or polymer bodies.