text.skipToContent
text.skipToNavigation
Configure Product
Saved Configuration
View Configuration
Terms and Conditions
Saved Addresses
Something went wrong
Your card information was not accepted. Please contact the issuing bank for details.
Payment submission timed out. The server might be busy.
There was an error processing your request.
Please verify there are no missing or invalid fields.
Please enter a card number
Please select a card type
Please enter a value for this field
Please enter an expiry month
Please enter an expiry year
Please enter an issue number
Please enter a start month
Please enter a start year
The card number is not valid
The card type is not supported
The card verification code is not valid
The expiry month is not valid
The expiry year is not valid
The issue number is not valid
The start month is not valid
The start year is not valid
This field is required
Errors were found with the address you provided. Please verify your address.
Date should be in MM/DD/YYYY format
Please enter valid values
Please enter future date
Please enter the shipping date
Shipment date is updated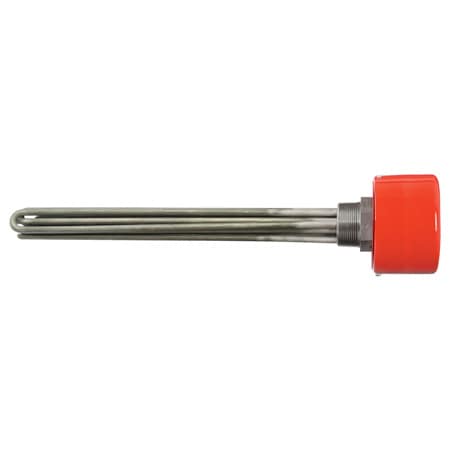 Field Adjustable Screw Plug Immersion Heater Clean Water & Oil Applications
Item# VTS-3180/240
2½" NPT Steel Screw Plug
Incoloy® Sheath Elements
Field Adjustable kW and Voltage Ratings
Integral Thermocouple. Type J
General Purpose Terminal Enclosure
Process Temperature
up to 148°C (300°F)
Power
Sheath Material
Sheath Diameter
Enclosure Type
Heated Medium
Power Density
Supply Voltage
Form Factor
Plug Type
Supply Voltage Type
Added to Your Shopping Cart
Configuration complete.
Please add to cart to keep it or exit the configuration
Failed to Save Configurations, Click on Configure Button Start Again
Lead Time ( If not in Stock):
5 weeks
Omegalux® field adjustable screw plug immersion heaters can be applied to a variety of clean water and oil applications. The unique versatility of this design allows field adjustment of the rating by simple connections to the six elements of the heater. This simplifies selection and spare parts since each heater may be used in several different heating applications. See the application matrix for the many kW values available with different wiring styles and voltages.
SPECIFICATIONS
Wattage:
0.5 to 40 kW - Water 0.5 to 10 kW - Oil
Watt Density:
2 to 80 W/In
2
- Water 2 to 23 W/In
2
- Oil
Power:
1 Phase:
120, 208, 240 and 480V     
3 Phase:
208, 240 and 480V
Sheath:
.430" diameter Incoloy
Screw Plug:
2½" Steel
Enclosure:
General purpose, NEMA-1 rated enclosure can be rotated 360° to match conduit connections
Selection Example:
Light oil heating application, 2.75 kW 240V 3-phase capacity
Select oil application matrix
Locate 2.75 kW on chart. Use 3 kW as next higher rating. Confirm that 20 w/sq. in. is suitable for light oil.
Find column with 240 Volt 3-phase power
Intersection of row and column is model number VTS-3240/480. Confirm 3-phase and single-phase available. Note there is spare capacity for back up or for future increase in requirements.
Locate model number VTS-3240/480 in the "To Order" table for price. When received, this heater will have instructions on wiring for the required rating. Contact Omega's Application Engineers with any questions.
Application Matrix—Oil
Model No.
kW
W/In2
120 Volts 1 phase
208 Volts 1 or 3 phase
240 Volts 1 or 3 phase
480 Volts 1 or 3 phase
0.50
2
 
 
VTS-3240/480
 
0.75
5
VTS-3240/480*
VTS-3240/480*
 
 
1.50
5
VTS-3240/480
VTS-3240/480
VTS-3240/480
VTS-3180/480
2.25
15
 
VTS-3240/480*
VTS-3180/480*
 
2.50
6
VTS-3400/480
VTS-3400/480
VTS-3400/480
 
3.00
20
VTS-3240/240*
VTS-3240/240*
VTS-3240/480*
 
4.50
15
VTS-3180/240
VTS-3240/480
VTS-3180/480
VTS-3180/480
5.00
11
VTS-3200/240
VTS-3200/240
VTS-3200/240
 
6.00
20
VTS-3240/240
VTS-3240/240
VTS-3240/480
VTS-3240/480
10.00
21
 
 
VTS-3400/480
VTS-3400/480
Application Matrix—Water
Model No.
kW
W/In2
120 Volts 1 phase
208 Volts 1 or 3 phase
240 Volts 1 or 3 phase
480 Volts 1 or 3 phase
0.50
2
 
 
VTS-3240/480
 
0.75
5
VTS-3240/480*
VTS-3240/480*
 
 
1.50
5
VTS-3240/480
VTS-3240/480
VTS-3240/480
VTS-3180/480
2.25
15
 
VTS-3240/480*
VTS-3180/480*
 
2.50
6
VTS-3400/480
VTS-3400/480
VTS-3400/480
 
3.00
20
VTS-3240/240*
VTS-3240/240*
VTS-3240/480*
 
4.50
15
VTS-3180/240
VTS-3240/480
VTS-3180/480
VTS-3180/480
5.00
11
VTS-3200/240
VTS-3200/240
VTS-3200/240
 
6.00
20
VTS-3240/240
VTS-3240/240
VTS-3240/480
VTS-3240/480
9.00
59
 
 
VTS-3180/240*
VTS-3180/480*
10.00
21
 
 
VTS-3400/480
VTS-3400/480
12.00
78
 
 
VTS-3240/240*
VTS-3240/480*
18.00
59
 
 
VTS-3180/240
VTS-3180/480
20.00
80
 
 
VTS-3200/240
VTS-3400/480*
24.00
78
 
 
VTS-3240/240
VTS-3240/480
40.00
80
 
 
 
VTS-3400/480
Note: Shaded items are 3 phase only *Items have 100% spare capacity