The temperature of hot mixed asphalt is a critical component to the compaction and longevity of poured concrete.

The ideal temperature for hot mix asphalt pavement when it arrives at a project is between 275°F and 300°F. In many states, asphalt temperature is regulated and is required to be maintained and delivered to the project sites within the ideal temperature range or else the load is considered void.

To help monitor asphalt temperatures and ensure that no load leaves the site without being at the appropriate temperature, one hot-mix plant created an IIoT-based application to measure and record the temperature of the asphalt at the time it was loaded onto the truck.

Products Used
The diagram illustrates the IIoT-temperature monitoring system used in this application. The system includes these products: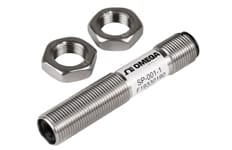 1. SP-001-0 Smart IR Temperature probe This infrared non-contact temperature smart probe includes a modular design for wired and wireless connectivity. The probe provides high accuracy measurement of temperatures between -20° C and 600° C and features modular plug and play functionality.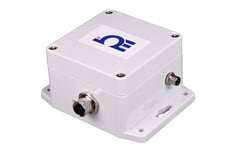 2. IF-006-1-NA+M12.8-T-SPLIT+M12.8-S-M-FM The IF-006 series provides secure, robust long-range wireless connectivity for any Omega Link Smart Probe, such as the SP-001-Series. It has a 5-year battery life and a rugged IP65 NEMA 4 rated housing. M12.8-T-SPLIT and M12.8-S-FM are required to connect the IPROX proximity sensor to the IF-006-1-NA.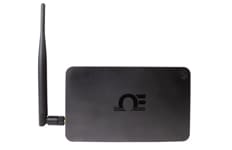 3. GW-001-2-NA Ethernet wireless gateway This receiver provides robust wireless connectivity to the IF-006 Series transmitter, and connects via Ethernet to either a PC or Server where OEG 2.3 software can reside for local and cloud data storage, alarming, and analytics.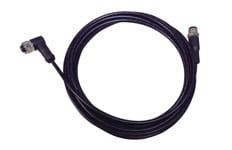 4. M12-8 Extension Cables This application also requires a M12 extension cable to connect the IF-006 to the SP-001. Three cable lengths are offered to enable customization for the application.
M12-8 Extension Cables for Probes
1 Meter DM12CAB-8-1-RA
1m (3.3') cable dual M12-8 connector, right angle terminator
3 Meters DM12CAB-8-3-RA
3m (9.8') cable dual M12-8 connector, right angle terminator
5 Meters DM12CAB-8-5-RA
5m (16.4') cable dual M12-8 connector, right angle terminator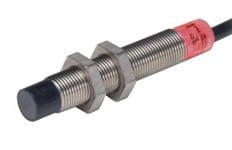 5. iPROX Series Proximity Sensor The iProx sensor represents the highest performance, most versatile tubular inductive sensor offered by Omega. By utilizing an embedded microprocessor and exclusive SmartSense™ technology, iProx sensors can detect up to three times farther than typical sensors of its class. With extended sensing range, quality construction, and the ability to automatically configure its output for sinking or sourcing connection, iProx is the ideal choice for even the most demanding inductive sensing applications.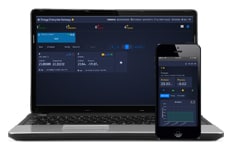 6. OEG Software Easily connect your Omega devices into your infrastructure. The Omega Enterprise Gateway (OEG) software uses an intuitive web-based interface to make monitoring and control simpler and more intelligent. The software provides 24/7 real-time monitoring and historical data analysis, alarm and event notifications, and encrypted ethernet connectivity. It supports to support the needs of enterprise customers looking for on-premise solutions while offering Omega Link Cloud integration out of the box for mobile data access and notifications.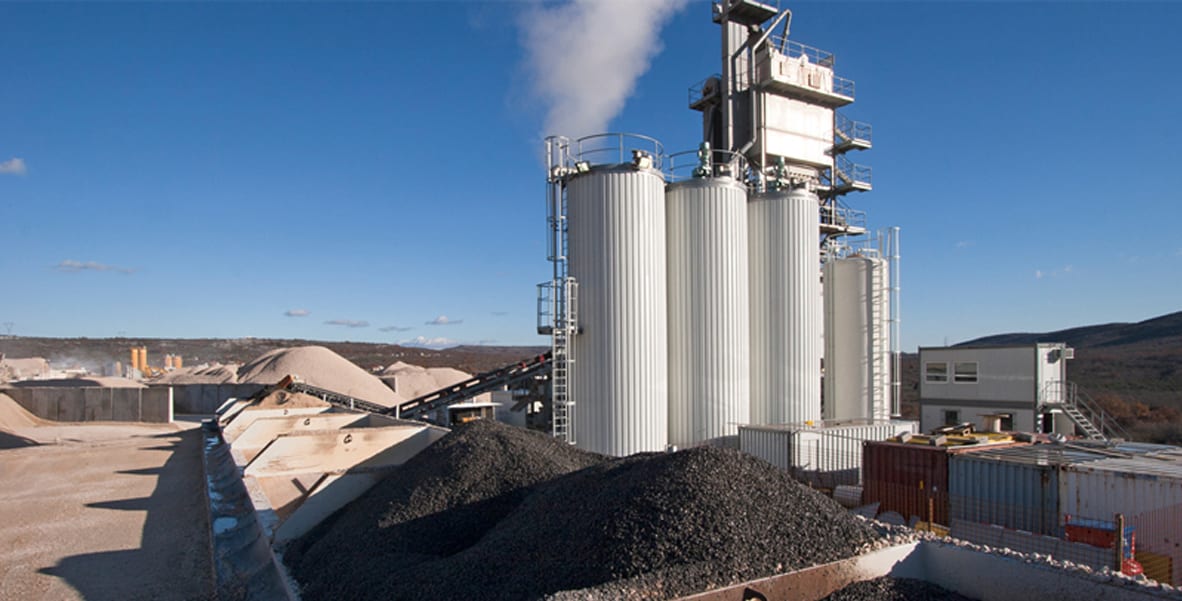 How it Works

1. When a truck pulls up for loading, the contact closure laser sends a signal to the smart probe, which informs the operator that the truck is in position.

2. The hot mix asphalt is released through an asphalt/cement chute into the back of the truck.

3. The Smart Probe measures the temperature of the asphalt by detecting invisible infrared light that is given off by all matter in proportion to its temperature.

4. The temperature sensed by the probe is then conveyed through the transmitter to the OEG software, where it can be logged and saved for documentation and audit purposes. OEG can also trigger an email notification to inform others about a truck's departure and load temperature.

5. If the temperature falls below or exceeds the ideal temperature range, the OEG software will automatically notify the end user via email.
Result
A hot mix manufacturer can maintain compliance with state regulations by having an accurate record of the temperature of each load when it leaves the plant. Additionally, because the manufacturer receives real-time notifications when a load's temperature doesn't meet requirements, the temperature monitoring system provides an additional level of quality control and ensures that no load leaves the plant that doesn't meet temperature requirements.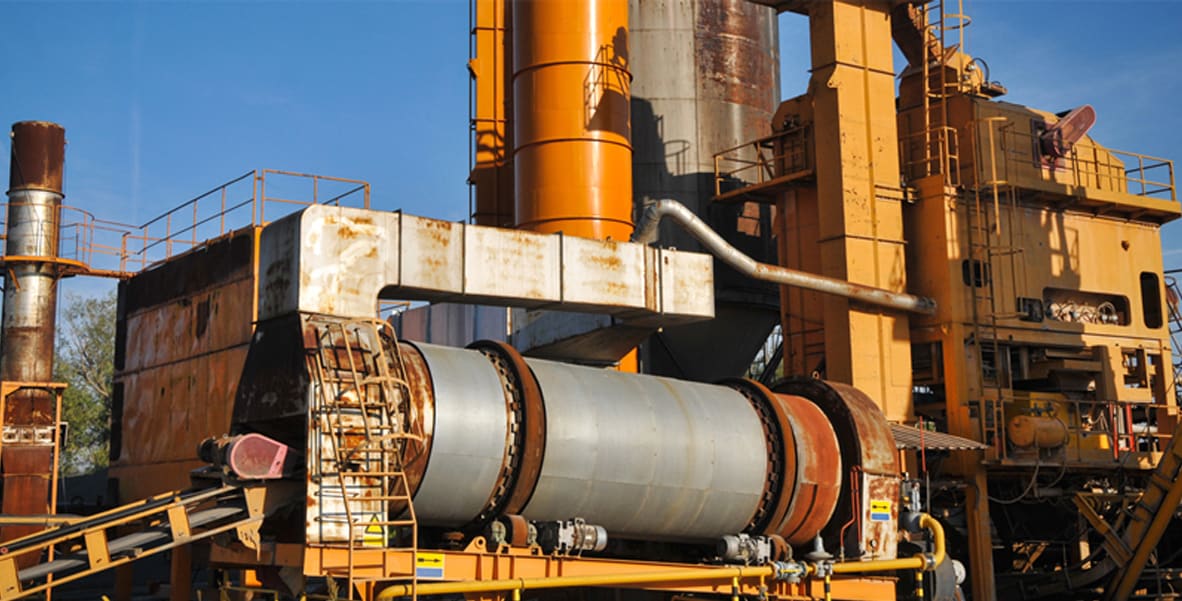 Pro Tip
Using a wireless version of the Smart Probe can save hours of installation time. Additionally, quick connect modular M12 connectors and cables ensure connections are robust and watertight.

Was this helpful?