A magnetic flow meter is a volumetric flow meter that does not have any moving parts. It is ideal for wastewater applications or any dirty liquid which is conductive or water based. Magnetic flow meters are also ideal for applications where low-pressure drop and low maintenance are required.

Magnetic flow meters will generally not work with hydrocarbons, distilled water, and many non-aqueous solutions.
How does a magnetic flow meter work?
Magnetic flow meters use a magnetic field to generate and channel liquid flow through a pipe. A voltage signal is created when a conductive liquid flows through the flowmeter's magnetic field. The faster the flow of the fluid, the greater the voltage signal generated. Electrode sensors located on the flow tube walls pick up the voltage signal and send it to the electronic transmitter, which processes the signal to determine liquid flow.
What is the operating principle of a magnetic flow meter?
The operation of a magnetic flow meter or mag meter is based upon Faraday's Law, which states that the voltage induced across any conductor as it moves at right angles through a magnetic field is proportional to the velocity of that conductor.

As applied to the design of magnetic flow meters, Faraday's Law indicates that signal voltage (E) is dependent on the average liquid velocity (V) the magnetic field strength (B) and the length of the conductor (D) (which in this instance is the distance between the electrodes).

Faraday's Formula

E is proportional to V x B x D where:

E = The voltage generated in a conductor
V = The velocity of the conductor
B = The magnetic field strength
D = The length of the conductor
How to select and install a magnetic flow meter?
There are three common types of magnetic flow meters. The specific requirements of your application will determine which magnetic flow meter is best:
Insertion magnetic flow meter – Best for large pipe applications
In-line magnetic flow meter – Best for applications that require high accuracy or require higher flow rates
Low-flow magnetic meters – Best for low flow applications

How do you install a magnetic flow meter?

Select a location for the flow meter where the flow profile is fully developed and not affected by any disturbances. A minimum of 5 to 10 pipe diameter upstream and 1 to 2 diameter downstream of straight pipe run is recommended.

Magnetic flow meters are highly sensitive to air bubbles, which can cause the magnetic flow meter to read high. The direction of the flow meter should ensure that the flow meter is completely filled with water. If there is any question that the pipe may not be absolutely full, mount the sensor at a 45 to 135-degree angle to avoid impacting the accuracy of the flow measurement.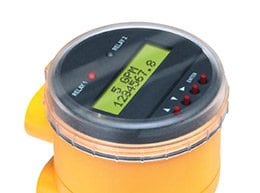 Choose the right mag flow meter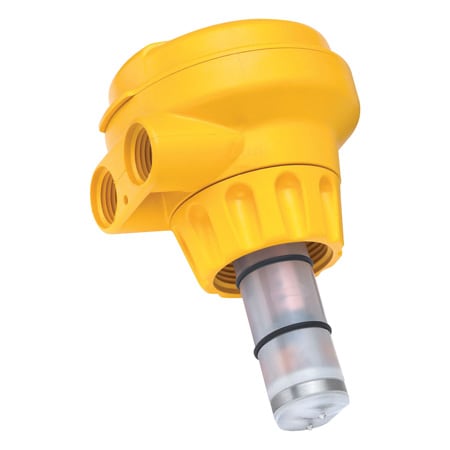 Insertion Magmeters
These versatile, simple-to-install flow meters deliver accurate flow measurement over a wide dynamic range in pipe sizes ranging from 0.5 to 8", satisfying the requirements of many diverse applications. FMG3000 Series magmeters offer a variety of output options for use with OMEGA flow instrumentation that has a frequency or 4 to 20 mA output. Flow velocity measurement is compensated for temperature via an integrated temperature sensor.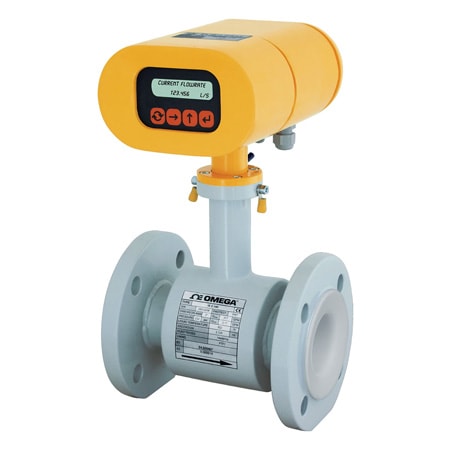 In-Line Magmeters
The FMG600 Series electromagnetic flow meters are designed for measurement of conductive liquids. The FMG600 magmeters have no moving parts and a PTFE lining, they can handle applications involving wastewater, pulp, food, and slurries. Standard outputs include analog, frequency, and RS485 communications. Optional sanitary tri-clamp mounting allows the use of the FMG600 flow meters in applications not previously open to magmeters. Local- and remote-display models are available.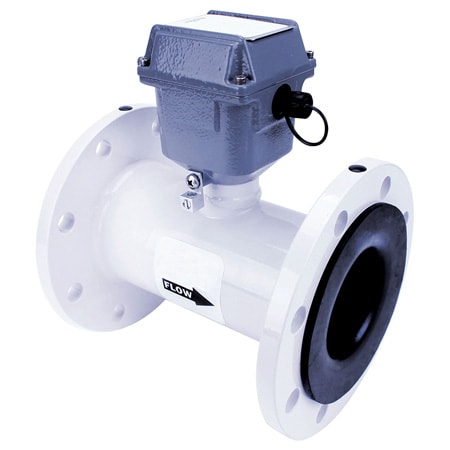 Low Flow Magmeters
The FMG-2000 has no moving parts, and electrodes are designed to discourage fouling. This magmeter requires no maintenance in applications where debris would impede mechanical meters. There are no parts to wear out. Minimal straight pipe requirements allow FMG-2000 Series meters to be used in piping configurations where there is little space between the meter and an elbow. FMG-2000 Series meters are rated IP68 for applications where the meter may be under water up to a depth of 3 m (10') for prolonged periods of time. Rate and total indication are standard. Rate and total units and pulse output are settable via the front panel touch key pad by the user.
View this page in another language or region