Pressure transducers are rugged and durable devices built to withstand the rigors of industrial use. Many pressure transducer problems are caused by improper installation or by using a pressure transducer that is inappropriate for the application. When you're troubleshooting pressure transducer problems, the first step is to ascertain that the device in place is the right one for its environment.
Pressure Transducer Problems Caused by Installation Issues
Because pressure transducers are precision measurement devices, they must be installed correctly to ensure optimal performance and longevity. Each device comes with two different types of connections: an electrical connection and a mechanical connection. To avoid pressure transducer problems, both the device's wiring and its mechanical connection must be set up properly.

Every pressure transducer's process connection must be secured in place snugly. Most pressure transducers come with BSP or NPT threads on their pipe fitting. It's important to verify that this fitting properly mates with your pressure port or that you are using the correct adaptor.
Pressure Transducer Outputs and Wiring Issues
There are three main types of electrical outputs for pressure transducers: millivolts (mV), volts (V), and current (mA). To avoid issues, it is important to know which output suits the application to ensure proper selection of a transducer as well as how to correctly wire the pressure transducer for the output type.

Below is a description the appropriate applications and wiring instructions for each output type:
Millivolt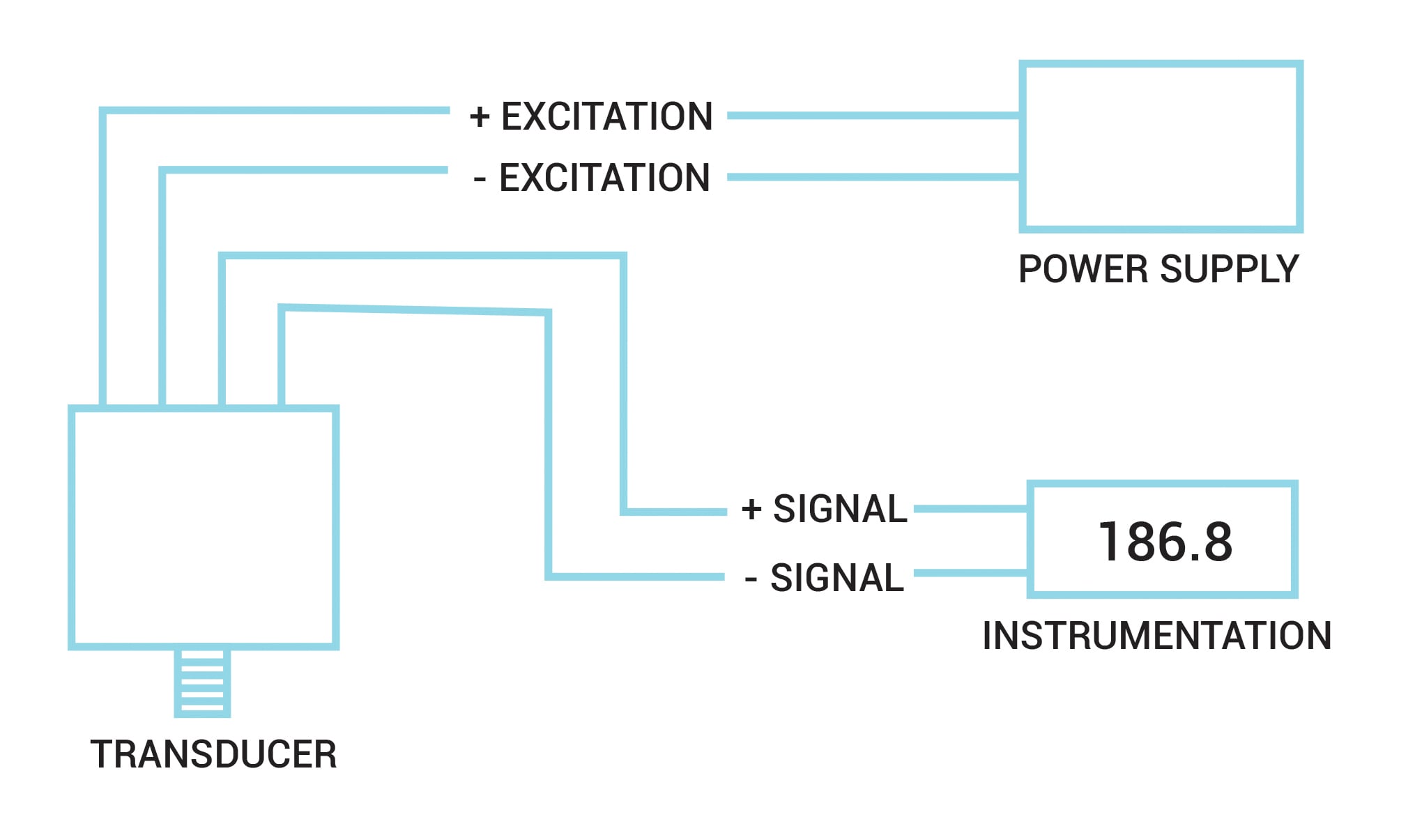 OMEGA Dashboard
Transducers with a millivolt output are generally used in laboratory applications. They are low cost, small in size, and require a regulated power supply. Remembering that the millivolt signal is very low level, it is limited to short distances (up to 200 feet is usually considered the limit) and is very prone to stray electrical interference from other nearby electrical signals (other instrumentation, high ac voltage lines, etc.). Typical wiring configurations are shown in Figure 1.
Volt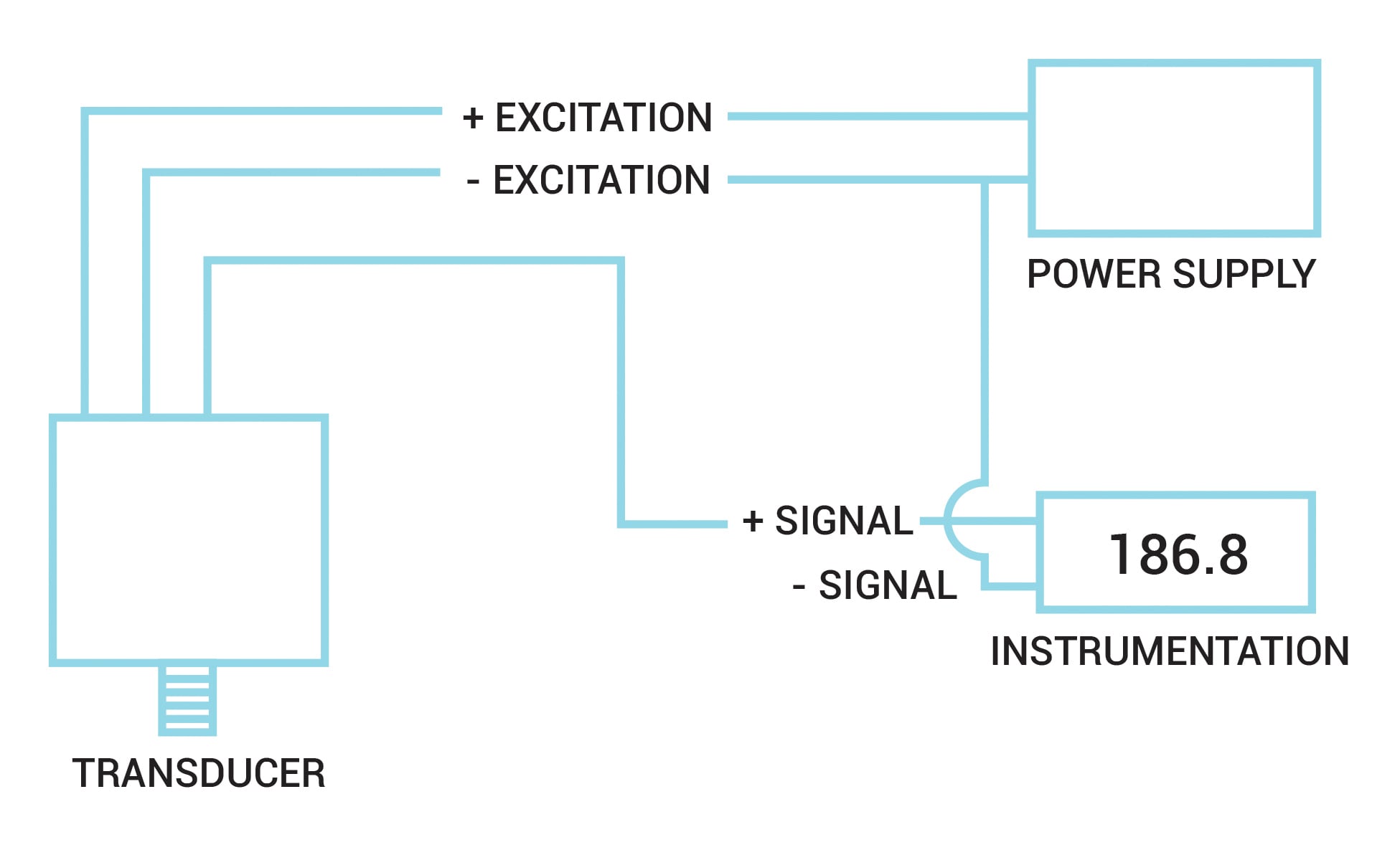 OMEGA Dashboard
Transducers with an amplified voltage output are generally used in a light industrial environment and computer interface systems, where a higher level dc signal is required. Due to the built-in signal conditioning, they are higher cost and larger in size than the millivolt output transducers. Amplified voltage signals can travel up to medium distances and are much better in their immunity to stray electrical interference than the millivolt signal. Typical wiring configurations are shown in Figure 2.
Current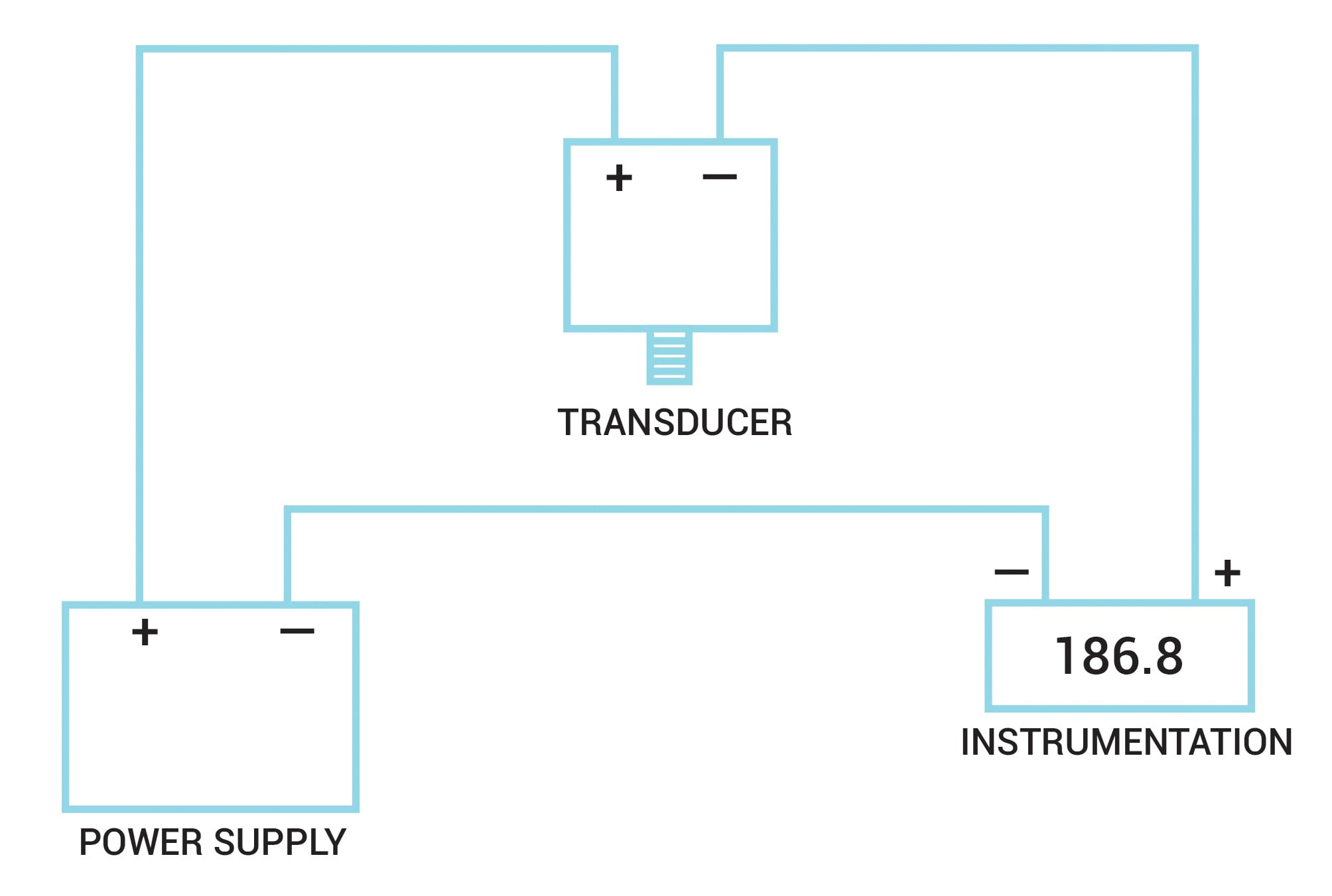 OMEGA Dashboard
A transducer produces millivolts, amplified voltage, or current output. A transmitter produces current output only. Again, due to the built-in signal conditioning, the transmitters are higher cost and larger in size than the millivolt output transducers. Unlike the millivolt and voltage output transducers, a current signal is immune to any stray electrical interference, a valuable asset in the factory. A current signal also can be transmitted long distances. Typical wiring configurations are shown in Figure 3.
Pressure Transducer Calibration Problems
If a pressure transducer is correctly installed and properly calibrated upon installation, it should not require frequent recalibration. It's recommended that the pressure transducer calibrationbe checked on an annual basis.

However, if you are experiencing excessive drift in calibration settings, it may be an indication that you've chosen the incorrect type of pressure transducer for your application. For instance, if you are experiencing pressure transducer problems at a site with interference from an electromagnetic field or electrical noise generated by heavy machinery, you may need a transmitter with built-in signal conditioning.
Protecting Your Device from Pressure Spikes
One of the most common reasons for pressure transducers failure is damage by unexpectedly sudden or rapid pressure changes. These pressure spikes can occur due to water hammer (when waves in the fluid crash within pipes or against valves, sending shockwaves through the system) or brief pressure impulses traveling through the system. Installing a snubber within your system can protect your pressure transducer from damage due to this transducer problem, but snubbers do slow measurement response time.
Pressure Transducer Troubleshooting in the Field
If a pressure transducer fails during use, measure the raw voltage or amperage emitted by the transducer at no pressure, and again at the pressure transducer's full capacity. If there's no change in the signal, you can determine that the transducer is not responding to pressure. In some cases, pressure transducer problems can be resolved through repair or recalibration, but in other cases, the pressure transducer may need to be replaced.