With precise temperature data throughout its cooling and storage facility, a family-owned farm gets better results.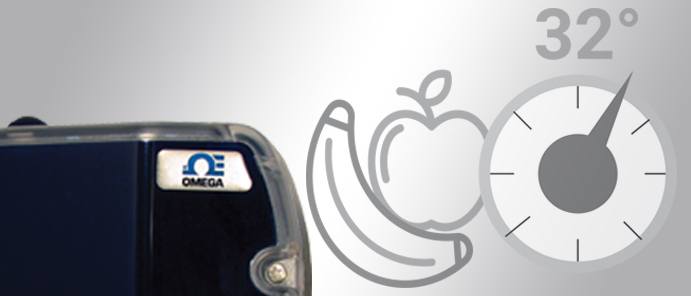 • Finding a wireless temperature monitoring solution that is quality-built • Ability to cool fruit to the optimal temperatures
Challenge
Faulty Hardware Makes Achieving Consistent Cooling Difficult
To preserve quality, food producers cool fresh produce to its lowest safe storage temperature as quickly and efficiently as possible. For one family-owned farming company who harvested stone fruit, such as peaches and plums, cooling their produce to around 0°C (32°F) was critical to maintaining the quality of their perishable produce.

Originally, the farming company cooled its produce by simply picking a sample fruit pallet, cooling it for a set period of time, and then measuring the temperature and noting whether it had reached its target. They would then do this with several other fruit pallets to determine an average time it would take to cool the fruit.

However, because the packing conditions on a fruit pallet are not always identical, this strategy could result in undercooled or overcooled fruit. Unfortunately, when the fruit is not properly cooled, it degrades the quality of the fruit. Additionally, when the fruit is overcooled, it also means that extra energy is being expended to overcool the fruit.

Knowing that a wireless monitoring solution would provide a more precise and cost-effective way to cool its produce, the farming company implemented a wireless temperature monitoring system. However, not long after installation, they found that the quality of the hardware was poor. According to the VP of Technology at the farming company, he had to replace three out of five transmitters within two months, and when the new ones arrived, he discovered they also weren't built to last. Frustrated, he began looking around for a similar wireless temperature monitoring solution, but wanted to find a vendor he felt he could trust the quality of their products and their service.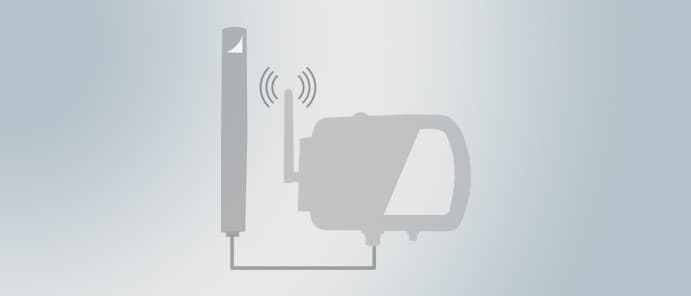 • Dedicated in-house support to help with Wi-Fi configuration and setup • Well-designed and durable wireless monitoring solution
Solution
Wireless Temperature Monitoring That's Plum Perfect
While quality was important to the farming company, so too was cost. They wanted to find a wireless monitoring solution that would be less than $300 per unit, would be easy to use with plug and play features, and would connect to their SCADA system. They were also looking for a relatively long cover range and a long lifetime of use from the product.

Their VP of Technology was already familiar with OMEGA and felt that the company did a good job of taking care of prosumers, not just the bigger companies.

To meet his needs – he had six chambers filled with fruit pallets that were used for cooling the fruit – OMEGA sent him 2 zED-TC-P transmitters with dual thermocouple probes and 1 zED-THP transmitter for temperature and humidity, for each room, as well as a total of 4 ZW-REC receivers to cover the entire area. Additionally, to ensure a smooth transition to the new solution, OMEGA provided dedicated support throughout the setup and configuration of the wireless system.

Even for someone generally knowledgeable about technology, setting up a Wi-Fi system can be a challenge. Little things like adjusting the antenna in the right direction, choosing the right gain antenna, understanding the signal dropping caused by walls and windows, can all contribute to a Wi-Fi system not working properly. But with an OMEGA engineer walking the VP of Technology through the entire setup process, he was able to work through any technical challenges quickly and seamlessly.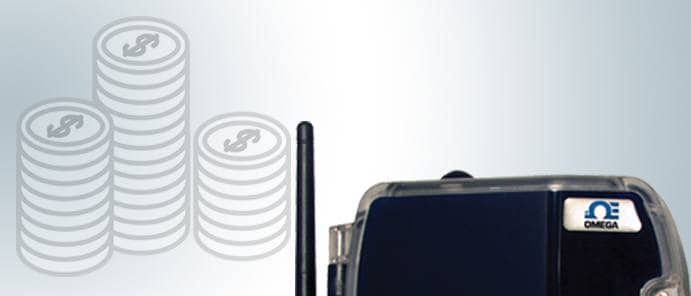 • Quality improvements and better monitoring and auditing process
• Energy and cost savings • Excellent customer service and product support
Result
A Quality Product and Excellent Service
In addition to getting a quality product that will last, the farming company received excellent personalized service from OMEGA with a dedicated engineer to ensure that they had the support they needed every step of the way to get their wireless monitoring solution running.

The VP of Technology also commented on how easy OMEGA's web application was for the company to pull up the data and view it. They especially enjoyed not having to download any additional software.

Most importantly though, with a high-quality monitoring solution in place, the farming company could meet its primary objectives – to maintain the quality of their produce through better monitoring and auditing processes. And, by being able to lower energy costs through more precise data about what their true cooling needs are, they also could improve their bottom line.
Application
Is a wireless monitoring solution right for your measurement application?
Contact OMEGA today to learn more about our wireless monitoring solutions that can measure temperature, humidity, pressure, and more.